[AMEX] Business Gold 40K after $5K, Biz Plat 60K after $7K, Platinum 60K MR after $3K spending
Updated 5/3/2017
to added the Personal Platinum card
AMEX Personal Platinum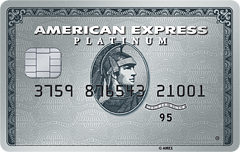 - 60,000 AMEX Membership Rewards Points after $3,000 spending within 3 months
- $200 Annual Travel Credit per calendar year
YMMV - Use $200 credit before end of this year and then again starting Jan 1, 2018 .
See tips here
- $699 Annual Fee ($499 effectively if you deduct the $200 credit, or $299 if you deduct $200 TWICE)
Other benefits:
- Access to AMEX lounges
- Priority pass VIP for unlimited access to 600+ lounges when traveling
- Hotel: Starwood Gold, Club Carlson Gold, Hilton Gold
- 15000 AMEX MR Points PER REFERRAL
more info on $200 credit here
https://icm.americanexpress.com/ca/en/c ... redit.html
$200 Annual Travel Credit
Travel Credit is not deducted from the total price upon reservation completion. If you select 'Use Travel Credit', once you confirm your reservation it will take 2 business days for the credit to appear on your account. Click on the Travel Credit Link above for full details, Terms & Conditions. Your Travel Credit expires on 12/31/17 (mm/dd/yy).
updated 2018/2/15
AMEX Business Platinum card - 60K AMEX MR via referral
(vs. 40K non-referral) after $7000 spending, $499 annual fee, Priority Pass lounge SELECT access (self + 1 guest, unlimited entry)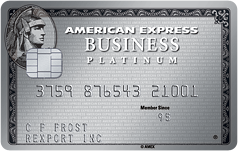 updated 2018/3/22
Business Platinum referral points have dropped from 25K to 15K per referral
AMEX Business Gold card is 40K AMEX MR via referral after $5000 spending, First Year Free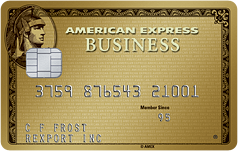 ----------------------------------------------------------------
My take
Hard part is spending $5000 in 3 months <-- hard to achieve unless you have upcoming flights to book, or buy a lot of gift cards
One can apply for this card as well, simply put your full legal name as BUSINESS NAME and usually AMEX will approve you. Just say you're doing part-time business, or house rental, etc...
Earn a Welcome Bonus of 40,000 points when you charge $5,000 in purchases to your Card in your first three months of Cardmembership. That's enough to redeem for a $400 TripFlex™ rewards statement credit to use towards eligible travel purchases charged to your Card.
Pay no annual fee for the first year. (Annual fee of $250, which may be a tax deductible expense)[/COLOR]
Earn 1 point for every $1 in purchases charged to the Card. Plus, you can earn 1 extra point for every $1 in eligible purchases charged to the Card at 3 suppliers you pick from a list of select American Express merchants in Canada. You can earn up to a maximum of 250,000 extra points in each calendar year1.
Transfer your points, at no charge, to many frequent flyer and other loyalty programs including 1:1 to Aeroplan®*2 and Avios3.
Interest-Free Days. Maximize your cash flow with up to 55 interest-free days4.
Expense Management Reports. Quarterly and annual reporting that makes record keeping, expense tracking and tax preparation easier.
Offset Business Expenses with PointFlex for BusinessTM5.
Offset Trip Expenses with TripFlexTM rewards6.
$250 Annual Fee which may be a tax deductible expense7 (30% annual interest rate applies to balances not paid in full)*.
Eligibility
- looks like no minimum income, for both Business Gold AND Platinum cards
To save you time, make sure you can say yes to the following before applying for the American Express® Business Gold Rewards Card:
You are a Canadian resident and have a Canadian credit file
You are of the age of majority in the province or territory where you live.
In the past 7 years, you have not filed for bankruptcy
You have always made your monthly payments on time

*As a Charge Card, the balance must always be paid in full each month. 30% annual interest rate applies to balances not paid in full. Payments must be received and processed by the date of the next monthly statement to avoid interest charges.
What Can You Do with AMEX MR Point?
- Transfer 1-to-1 to Aeroplan (instantly)
- Transfer 1-to-1 to British Airways Avios (2-3 days). Awesome for short-haul flights like YYZ-LGA/JFK/ORD at 9000 points round-trip
- Redeem as TripFlex credit (1 cent per point; 30K points = $300) on TRAVEL expenses
I don't think anyone intends to use this card heavily, but you can earn 2X on selected 3 Suppliers of your choice, after you received the card. You can choose/reset every CALENDAR year
https://smallbusiness.americanexpress.c ... pplierlist
Canadian Business Plat
lounge benefits
https://smallbusiness.americanexpress.c ... l-benefits
Canadian Platinum Lounge Benefit2
Enjoy peace amidst the chaos of business with complimentary access to Plaza Premium Lounges and Servisair Executive Lounges regardless of the type of fare purchased or the airline booked. Lounge access is complimentary for you, your spouse and two children under the age of 21 or one travelling companion. Simply show your Business Platinum Card, your boarding pass, and, if requested, government-issued identification for lounge access.

+Airport Club Program3
You can enjoy complimentary access to the Delta Sky Club® lounges. Simply present your Business Platinum Card, a ticket valid for travel that day on the corresponding airline and valid government-issued photo identification.

Priority Pass Worldwide Airport Lounge Access4
Comfort and convenience served just about anywhere you travel, compliments of Priority Pass. Experience access to airport lounges around the globe, regardless of your choice of airline or class of ticket. Before your flight, catch up on business or slow down and relax with complimentary light refreshments and drinks. The $99 USD annual fee is on us and each lounge visit costs just $27 USD per person. Before you begin, please call us to enroll for a Priority Pass membership at 1-888-721-1044.
******************** PLEASE DO NOT POST REFERRAL URL IN THIS THREAD (due to RFD rules) **************************
Last edited by
jerryhung
on Oct 9th, 2014 7:46 am, edited 19 times in total.