Cop goes home and shoots and kills stranger in her home - woops cop went to wrong unit - now arrested and charged
https://www.fox4news.com/news/dallas-of ... man-inside
An off-duty Dallas police officer shot and killed a man after she walked into the wrong apartment in her building just south of Downtown Dallas.

The shooting happened around 10 p.m. Thursday. The Dallas Police Department said the officer had just finished her shift and entered what she believed was her own apartment at the South Side Flats. The complex is near the department's headquarters on Lamar Avenue.

However, it was not the right apartment. The officer ran into a man who she didn't recognize and ended up shooting him. She called 911 afterward, police said.

Responding officers found Botham Shem Jean, 26, badly wounded. He was taken to the hospital and died a short time later.

Edit
Officer has now been officially charged
https://www-m.cnn.com/2018/09/09/us/amb ... index.html
RIP to the victim who was just sitting at home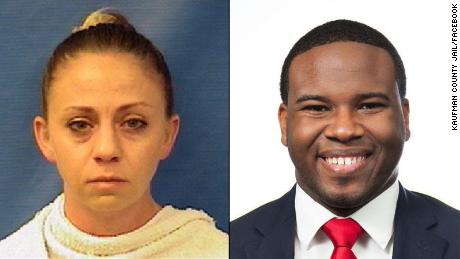 Amber Guyger and Botham Shem Jean
Last edited by
Gboard2
on Sep 10th, 2018 8:40 am, edited 4 times in total.