E3 2017 Thread: June 10th - June 14th. New game reveals and announcements.
Tentative schedule:
Streams: more to be added later
https://www.youtube.com/E3
https://www.twitch.tv/event/e3
http://live.playstation.com/
Annual EA Conference:

Pre-E3 2017 - announced so far:
- Microsoft to reveal the XBox Scorpio onstage.
- Nintendo to feature Super Mario Odyssey and it will be playable at the event.
Reggie Fils-Aime on Nintendo's plans for E3:
"Our various E3 activities will showcase the next steps for Nintendo Switch, from a summer of social competitive gaming to a holiday season highlighted by a milestone Mario adventure," said Reggie Fils-Aime, President and COO, Nintendo of America. "With Nintendo Treehouse: Live at E3, fans at home can watch in-depth gameplay of Nintendo Switch and Nintendo 3DS games launching this year."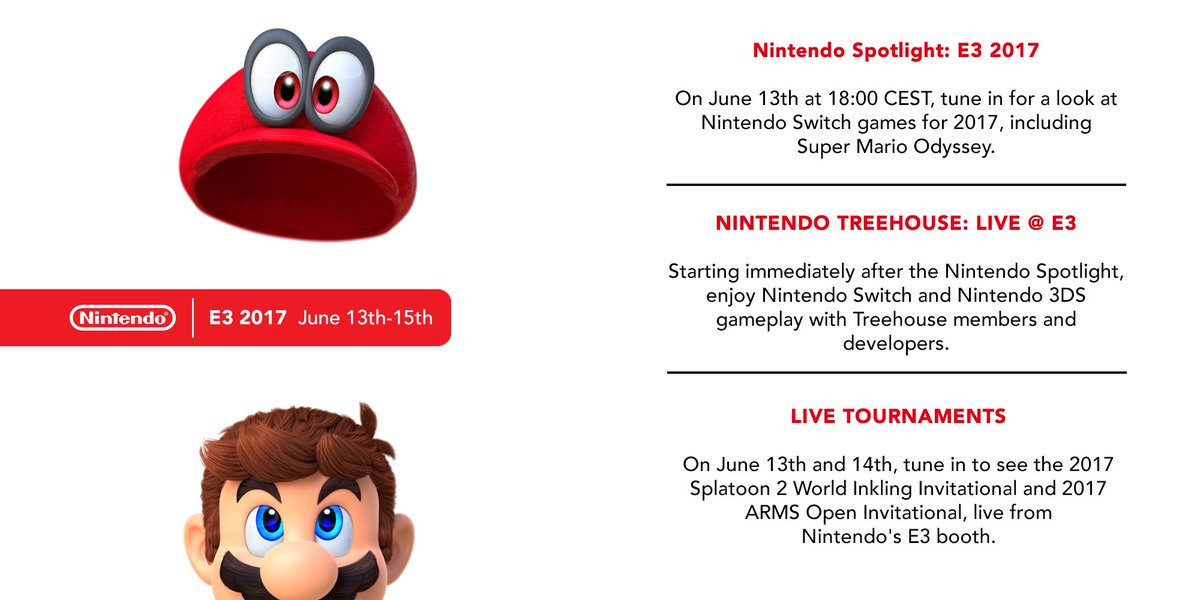 Past recent E3s:
E3 2015 had the best content and games announcements.
Improbable announcements of FF7 Remake, Shenmue 3, The Last Guardian even though it ended up being not as good as Shadow of the Coloussus, etc.
E3 2016 had most of its big reveals leaked a few days before the conferences (PS4 Pro, God of War reboot with Norse Mythology,
Sony PS4 exclusive Spider-man game).
Top 10 countdown of the all-time worst or most embarrassing E3 moments:
.
Last edited by
XFactor11
on May 11th, 2017 4:35 pm, edited 6 times in total.