FS: Used KW V1 Coilovers for Golf R, A3 8V, S3 8V, TT 8J and Passat 3C (B8) fitment
Selling my used KW V1 setup without magnetic ride control / DCC eliminators that were on my MK7 Golf R.
These will fit (55mm strut clamp only) the MK7 R, Audi A3 8V, S3 8V and TT 8J Coupe Quattro along with the VW Passat 3C (B8)
The kit also comes with a pair of brand new revised front springs.
Haven't had issues with binding noise with the old setup with the sleeves adjusted, they did a fine job... Figured getting stiffer revised springs may entice buyers...
Bump stops are in great condition, both front and rear struts have no leaks and are also in great condition.
Priced set for $1700.
(CAD getting hit hard now).
The kit currently have roughly 4000 kms on them.
Local GTA prefered. Reason?
Since warranty is non transferable, I will hold on to the receipt for the duration of the warranty; if anything happens and requires a potential RMA, I will submit the tech form on your behalf.
Will ship at buyers expense, but doubt it'll be worth it for you....
Reason for sale? Went with a track setup.
New revised springs
The kit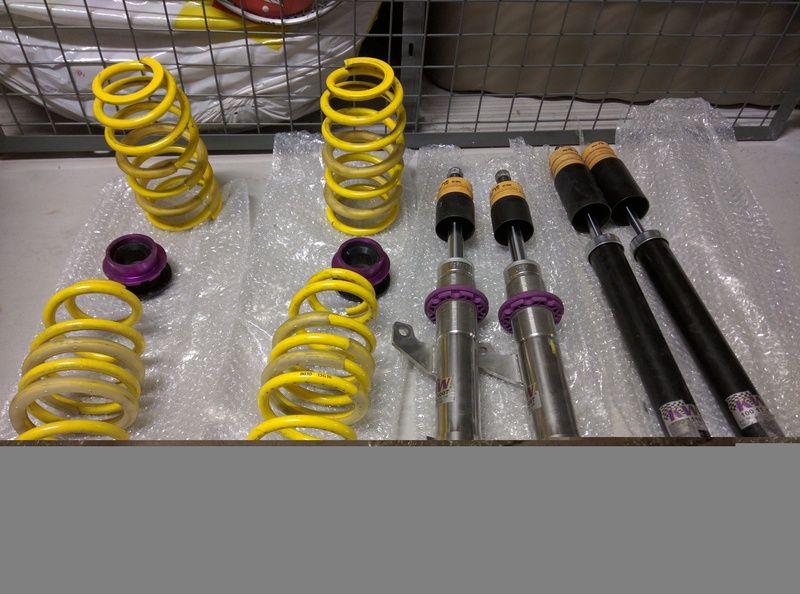 Last edited by
DrunknFoo
on Oct 31st, 2016 8:08 pm, edited 2 times in total.