Grand Gerrard Theatre : TO. Invasion Of The Space Preachers. TROMA Tuesdays
Deal Link:

Price:

FREE

Savings:

100

Expiry:

August 8, 2019
https://www.imdb.com/title/tt0099853/
TROMA Tuesdays are Free or Pay What You Can!
Theatre reopened in April after closing down for 3 years.
Almost directly across from Gerrard SQ Mall.
Licensed.
http://www.goodhood.ca/whats-good/the-g ... s-east-end
https://www.thestar.com/entertainment/m ... -life.html
https://nowtoronto.com/movies/features/ ... slieville/
https://m.facebook.com/thegrandgerrard/ ... l&mt_nav=0
TROMA

https://www.troma.com
https://www.youtube.com/user/Tromamovies
https://en.m.wikipedia.org/wiki/List_of_Troma_films
https://en.m.wikipedia.org/wiki/List_of ... deo_Titles
Troma Entertainment was founded out of the rubble of Lloyd Kaufman's Armor Films in 1974 as a production company. In 1995, Kaufman and vice president Michael Herz formed Troma Team Video who would handle all of their distribution instead of going through a third company. Since 1995, they have been releasing Troma titles (including titles the company has bought since being formed and a mighty collection of older classics with The Roan Group) on DVD and virally. They started re-releasing their films on Blu-ray in 2010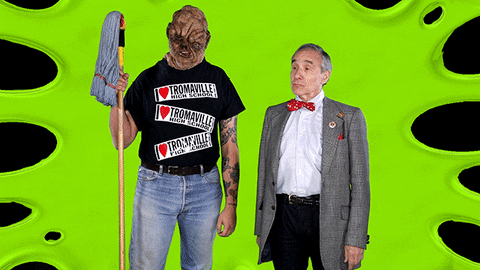 COME MEET & GREET!


Start Off The New Year Right with a Lifetime Suppy of New Underwear!
Better to have a Green Thumb than a Brown Nose!
I am Offended You're Offended.