Lofree Mechanical Keyboard $74 USD
Quick. Early adopter = $74 USD
Otherwise $84 USD.
Campaign started 3 hours ago and it's already 900% funded, with only 200 left for early adopter. I was #2 in line =D
Great retro typewriter style keyboard, 3 device usage, wireless, no num pad.
Free shipping US (I'm shipping to a border postal company, Hagen's of Blaine), but $19 USD shipping to Canada.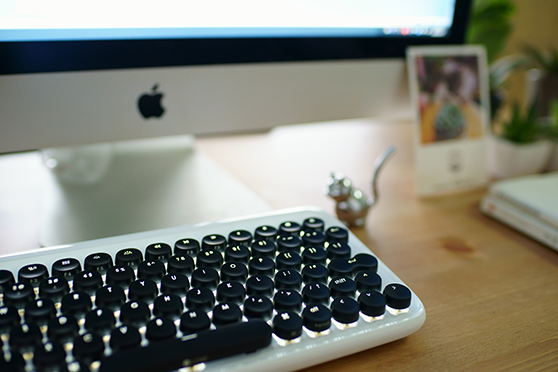 Number of Keys: 78 (Gateron Blue Mechanical Switch)
Number of Multimedia Keys: 12
Main Body Material: PC
Keycap Material: PC and ABS
Backlit: White LED
Battery: 4,000mAh Li-ion Rechargeable Battery
Bluetooth Working Time (Backlit Off): Around 15 months (Single Charge)
Bluetooth Working Time (Backlit 40%): Around 1584 hrs (Single Charge)
Bluetooth Working Time (Backlit 70%): Around 1008 hrs (Single Charge)
Bluetooth Working Time (Backlit 100%): Around 720 hrs (Single Charge)
Charging Time: Around 5 hrs (USB 3.0)
Charging Port: Micro USB
Mode: Bluetooth/Cable
Bluetooth Operating Distance: Up To 10m (Open Space)
Bluetooth Device Name: DOT@LOFREE
Size: 296.6*144.5*30.6mm
Weight: ~800g
Operating Environment: -10 to 50℃