[Newegg] Rosewill RC-509 PCIe USB 3.1 Type A + C (USB-C) card, FREE SHIPPING
Deal Link:

Price:

$29.99

Savings:

25%

Expiry:

January 22, 2018

Retailer:

Newegg

https://www.newegg.ca/Product/Product.a ... 1516095778
Rosewill RC-509 PCI-E (PCI Express) to USB 3.1 (Type A +Type C) Expansion Card USB 3.1 Gen II SuperSpeed 10Gbps Internal 15-Pin Power Connector USB-C Port 3A Charging Power With Asmedia Chipset

PCI-E (PCI Express 2.0 x4 form factor) to 2-Port USB 3.1 (Type-C and Type-A)
USB 3.1 Gen II (2nd Generation) SuperSpeed up to 10 Gbps Data Transfer
USB 3.1 Expansion Card Supports Windows 7/ 8/ 8.1/ 10 Operating System
Low-profile Ready with Low-Profile Bracket Included in the Packaging
Built with Asmedia ASM1142 Chipset, it is the #1 Choice for USB 3.1 Controller Chipset
This PCIE to USB 3.1 Expansion Card has 3 Ports: 1 USB 3.1 Type A Port; 1 USB 3.1 Type C Port, 1 Internal 15-pin Power Connector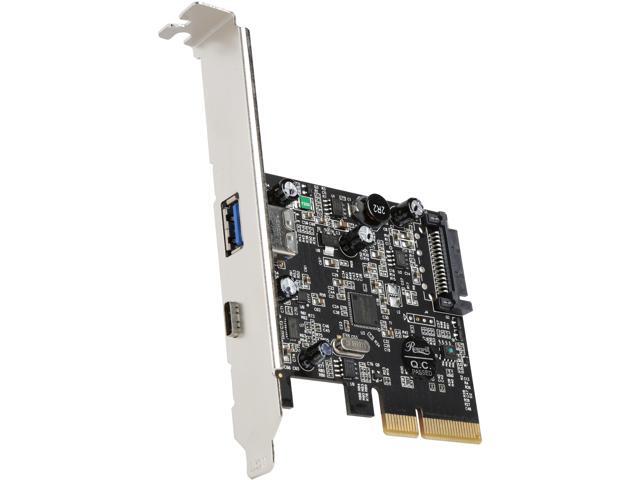 Currently $10 off $39.99 for a price of $29.99, with free shipping. I checked yesterday and shipping yesterday was $5.99.
Includes regular bracket and low profile bracket.
Seven reviews at Newegg.ca - 6 reviews 5/5, 1 review 2/5
I'll give it a shot - I just ordered one. I had an old D-Link DUB-1310 USB 3.0 card but that causes sleep problems on my machine. Note that the Rosewill card is a PCIe x4 card, NOT a x1 card. Typically the older USB 3.0 cards are x1.