Samsung Galaxy S6 S7 Tempered Glass Screen Protector and Cases (Different colours), iPhone 5 / 5S red rubber case
Shipping is available for all items at a buyer's cost.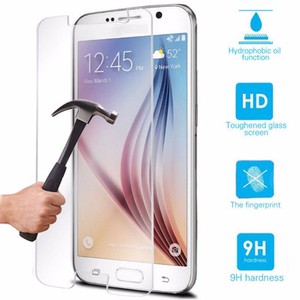 Brand New Samsung Galaxy S6 Tempered Glass Screen Protector. Much more reliable than a normal screen protector
This is a S6 sized protector. But it should fit on S7 as well since they are the same screen size/dimensions.
It's not compatible with s6 edge or s7 edge.
Price is
$5
.

Selling a Samsung Galaxy S6 Case Protector. It's rubber material on the inside with hard plastic on the outside.
Price is
$10
.

Brand New iPhone 5 / 5S red rubber case. It's made of hard rubber, plastic material. Price is
$5
.
Last edited by
Mini0510
on May 27th, 2015 9:38 am, edited 2 times in total.