Upgrading to the Galaxy S8
Hey RFD!
I've come looking for your input; I've been thinking of upgrading to the S8, but have been reluctant as I always love a good deal. I've recently noticed that Koodo is offering $331 off the S8 if you go to a large Tab, and of course that would mean also going to a pricier plan. For Reference: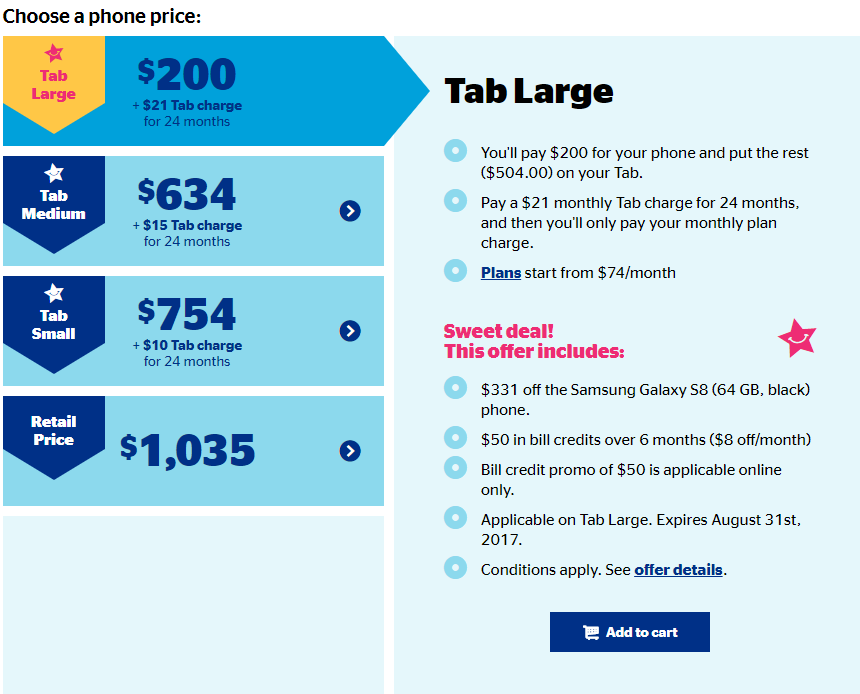 Now, the math I did was based on many assumptions, so I'd like a second opinion on my strategy here:
The plan is, buy the phone with $200 down day one, set up the phone with the plan + tab for that day (Totaling $95/month *up $40 from the current $55 plan*)
Day two, pay off tab and switch the plan to a cheap one (Like the 1g for $40 they have going on).
I'm expecting the phone to cost me around $750 (extra $50 added for proration or whatever else Koodo can think of), though I'm curious if that $50 bill credit will still apply even after I've payed off my tab. Will this work how I'm thinking it will? Should I be worried about anything? Any input is greatly appreciated!