Xiaomi MiBox S (MiBox 4) - $59.99 (USD) - YMMV - AmeriFriend or Forwarder Required!
Deal Link:

Price:

$59.99

Retailer:

Walmart US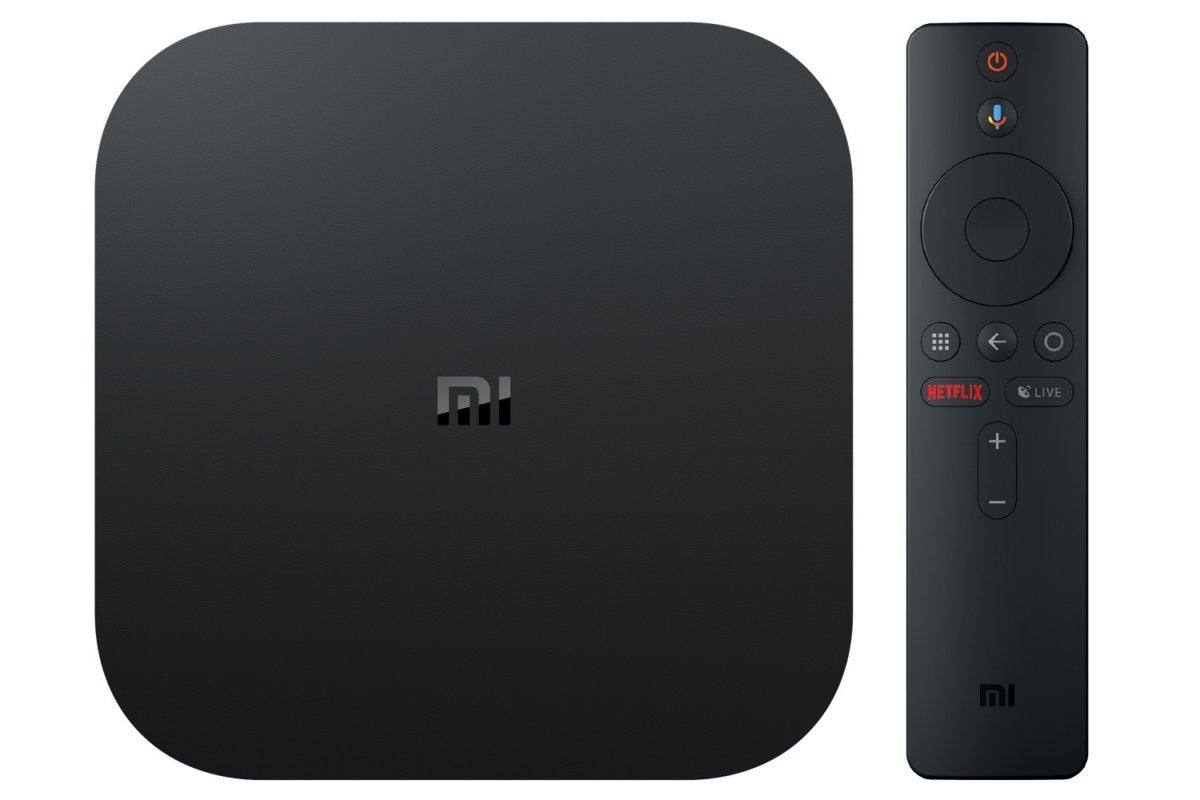 The new MiBox S is available for pre-order from Walmart.com for $59.99 USD. You can have it shipped to a freight forwarder like CBI, Crossborderpickups, or MyMALLbox, or pick up at a US Walmart store if you're close to the border. Shipping date has beed moved up to the 19th, originally the 29th. Great price for an
official
Android TV box, much, much better than those no name Android boxes with tablet versions of Android. I have two MiBox3 of my own and have purchased 10 over the past year for friends and family from Walmart.com
TechHive "rundown"
This isn't exactly new hardware, as the Mi Box S's tech specs are nearly identical to the original Mi Box that Xiaomi launched in 2016. Both have quad-core Cortex-A53 processors, Mali 450 GPUs, 2 GB of RAM, 8 GB of built-in storage, 802.11ac Wi-Fi, a full-sized USB 2.0 port, and S/PDIF audio output. They also both support DTS and Dolby Digital Plus surround sound (but not Dolby Atmos like the latest streaming players from Roku, Amazon, and Apple).
The main difference on the hardware side is the remote, which adds a few new buttons. There's a button to bring up all your apps—useful, because the full list is somewhat hidden on Android TV's home screen—and a new shortcut button for Netflix. There's also a button marked "Live," but we're still seeking clarification on what that does
(I'm curious about this as well)
. Like the previous Mi Box's remote, this one has volume and power buttons for your television as well.
On the software side, the Mi Box S runs Android TV 8.1 Oreo, which isn't technically the latest version, but we've yet to see any devices running Android 9.0 Pie. Compared to earlier Android TV devices, Oreo has a drastically different home screen, which has dedicated content rows for apps like Netflix, Hulu, HBO Now, and Sling TV. This allows you to browse for things to watch without having to jump into individual apps. There's also a "Play Next" row that can surface shows and movies you're already watching. (Existing Mi Box owners shouldn't feel left out; an update to Oreo arrived on those devices over the summer.)
It's a neat system, but prospective buyers should be aware that Android TV's app support lags slightly behind other platforms. While most major apps like Netflix and HBO Now are available, several live TV streaming services have abstained from Android TV so far, including DirecTV Now, Hulu with Live TV, and Philo. Amazon Prime also remains unavailable as the feud between Google and Amazon rages on. (Some Android TV device makers such as Nvidia and Sony have worked out their own deals with Amazon, but it doesn't look like Xiaomi has.)
Why this matters: Earlier this year, Google suggested that it would be focusing more on Android TV, with performance optimizations for cheap hardware, a bigger push to attract app developers, and easier ways to bring new hardware to market. We haven't seen the fruits of those efforts yet, but Xiaomi's reheated Mi Box could benefit over time if the platform does indeed get more love from Google.
Last edited by
remik
on Nov 2nd, 2018 11:48 am, edited 6 times in total.