100Pacer

wrote:

↑

Apr 14th, 2019 1:56 pm

I'm a fan of Filtrete and have been using these filters for years. Keep in mind the particular filter mentioned above with the 1500 MPR is typically used during the winter months - you don't want to run these during the warm months as the A/C is cranking. I use the 300 MPR during the Spring, 600 MPR in the Summer, and 1085 MPR in the Fall. Lowe's typically has the 4 season 16X25x1 pack for $39.99 and I will pick up individual 600 MPR during the dead of winter from Walmart when they're dirt cheap. The packaging will state lasts up to 3 months but you should be checking on your filter more often during the warmer months.
Rona has it on sale this week for $27.98
4 filters, one for each season. It comes with a 300, 600, 1000 and 1500 filter.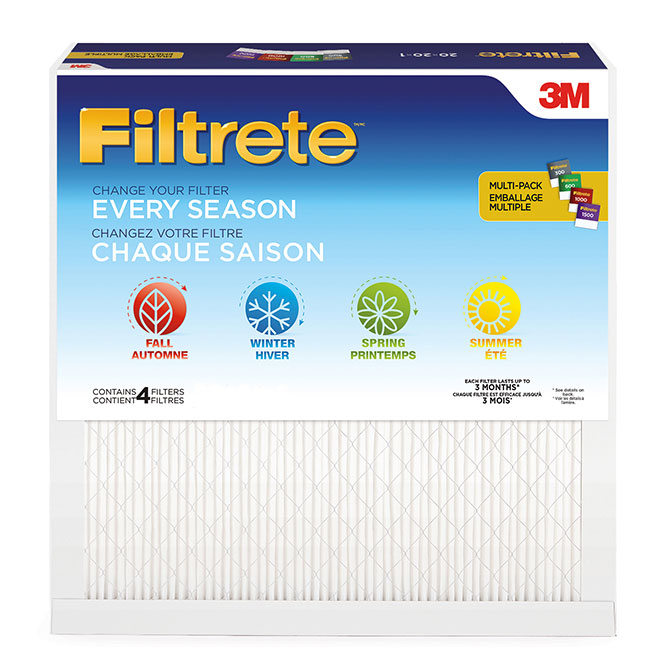 https://www.rona.ca/en/filtrete-furnace ... 4-02095417