[Cabelas] Cabelas: Allen Gear Fit Pursuit Punisher 52" Shotgun Case $49.98 ($30.01 off)
Deal Link:

Price:

49.98

Retailer:

Cabelas

https://www.cabelas.ca/product/96091/al ... otgun-case
Like how the case is lockable.

Product Description

Waterfowl season awaits with the Allen Gear Fit Pursuit Punisher 52" Shotgun Case. The case is purpose-driven and designed so you can bring all your waterfowl hunting essentials with you, from calls and choke tubes, to dog training gear and more. Made with Realtree MAX-5® camo, the case fits shotguns up to 52-Inch and features two gear storage flaps and three zippered pockets designed for what you bring to the hunt. The main front pocket has a weatherproof storage pocket, four large elastic loops, and a stretch-fit pocket for storing larger items, like dog equipment. The centre pocket holds field gear, like your rangefinder and compass. The rear pocket is designed to hold four calls and your lanyard. This case also features Allen's innovative Gear Fit storage flaps, which allow you to bring strap-on large items, like your jacket or dog vest. The inside of the case has heavy-duty dual-density foam for ultimate protection. The lining is easy-clean, and the oversized zippers make it easy to open and close. Includes a detachable, adjustable shoulder strap. Lockable.


Just to be clear, if you don't like guns then don't buy them or click away from this thread. Gun deals //ARE ALLOWED ON RFD//. To quote a mod here (Mr. Disco) from this thread
cabelas-cabelas-9mm-beretta-apx-centref ... #p29026144

Mar 6th, 2018 11:35 am

#8 Report

MrDisco
Moderator
User avatar
Sep 30, 2001
26673 posts
5670 upvotes
Toronto

Just so everyone is clear:

- deals on legal firearms is allowed on this site.
- if this offends you, you have a number of options available. You can start a thread in the feedback forum voicing your displeasure. You can use your freewill and simply ignore the thread. You can write to your MP/MPP to have the laws changed and ban fireaarms. etc.
- threadcrapping in this thread won't be tolerated as it just leads to a complete breakdown in civility. if you wish to comment on the deal itself feel free to participate.

Hope everyone has a safe time shooting and take a friend and the kids shooting and learn proper safe gun handling and have a fun time.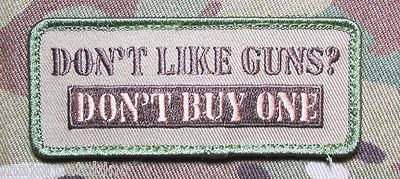 Keep the chat gun related here.