[Cabelas] Cabelas: Federal® Rimfire BYOB™ Ammunition .17 HMR/.22 LR/.22 WMR $59.99 - $79.99 ($15, $17, $20 off)
Deal Link:

Retailer:

Cabelas

https://www.cabelas.ca/product/128738/f ... ammunition


Product Description

• Bulk ammunition in an easily stackable bucket or bottle
• Loaded with high-quality .17 HMR, .22 LR or .22 WMR rounds
• Easy-pour feature

Federal® BYOB™ rimfire buckets and bottles are bulk packs that stack, store and carry easily. They're loaded with high-quality .17 HMR, .22 LR or .22 WMR rounds that are perfect for a fun day at the range or in the field. Shooters can remove the packs' lids completely or keep them on to use the easy-pour feature.
Calibre Bullet
Weight Bullet
Type Velocity Rounds per
Bottle
.22 WMR 50 Grain JHP 1530 FPS 250
.17 HMR 17 Grain JHP 2530 FPS 250
.22 LR 36 Grain CPHP 1260 FPS 1375
.22 LR 36 Grain CPHP 1260 FPS 450

PAL Required – Requires a valid PAL to purchase.
Export-Restricted – Cannot ship outside of Canada.



.22 WMR, JHP 250rd @ $59.99 ($15.00 off)
.17 HM, JHP 250rd @ $67.99 ($17.00 off)
.22LR, CPHP 1375rd @ 79.99 ($20.00 off)
Just to be clear, if you don't like guns then don't buy them or click away from this thread. Gun deals //ARE ALLOWED ON RFD//. To quote a mod here (Mr. Disco) from this thread
http://forums.redflagdeals.com/cabelas- ... #p29026144

Mar 6th, 2018 11:35 am

#8 Report

MrDisco
Moderator
User avatar
Sep 30, 2001
26673 posts
5670 upvotes
Toronto

Just so everyone is clear:

- deals on legal firearms is allowed on this site.
- if this offends you, you have a number of options available. You can start a thread in the feedback forum voicing your displeasure. You can use your freewill and simply ignore the thread. You can write to your MP/MPP to have the laws changed and ban fireaarms. etc.
- threadcrapping in this thread won't be tolerated as it just leads to a complete breakdown in civility. if you wish to comment on the deal itself feel free to participate.

Hope everyone has a safe time shooting and take a friend and the kids shooting and learn proper safe gun handling and have a fun time.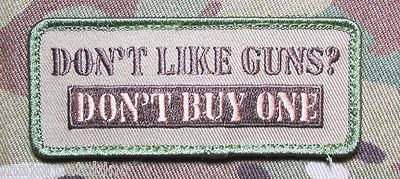 Keep the chat gun related here.