[Cabelas] Cabelas: Savage® Arms 12 FV Bolt-Action Varmint Rifles ($100 off)
Deal Link:

Price:

499.99

Retailer:

Cabelas

https://www.cabelas.ca/product/110238/s ... int-rifles


Product Description

• Cabela's Exclusive
• Features Savage Arms' revolutionary, adjustable AccuTrigger
• Free-floating, button-rifled barrels are durable and accurate
• Synthetic stock with matte-blued finish
• Internal box magazine

Even when shooting long range in harsh prairie winds Savage® Arms' 12 FV Bolt-Action Varmint Rifles ensure pesky prairie dogs and woodchucks don't stand a chance. Featuring a revolutionary, adjustable AccuTrigger™, button rifling and free-floating barrels, they're not only durable and super-accurate, they are also easy to clean. Carbon-steel barrel and receiver feature a matte blued finish and pillar bedding black synthetic stock. Different rates of twist stabilize heavier bullets on long-range shots. Drilled and tapped for scope mounts. Also includes an internal box magazine, oversized bolt handle, cut checkering, swivel studs and recoil pad.
Calibre Barrel
Length
(in) Capacity Finish Stock
Description Twist
Rate Length
(in) Weight
(lb)
.308
Winchester 26" 4+1 Matte
Black Matte Black
Synthetic 1 in 10" 46" 8-3/4 lb.
6.5mm
Creedmoor 26" 4+1 Matte
Black Black
Synthetic 1 in 8" 46" 8-3/4 lb.

I can only see .308 Win. showing $499.99 as when I select 6.5 Creed in both mobile or desktop mode it just hangs (on Firefox) so I'm not sure if 6.5 Creed is also on sale.
Just to be clear, if you don't like guns then don't buy them or click away from this thread. Gun deals //ARE ALLOWED ON RFD//. To quote a mod here (Mr. Disco) from this thread
http://forums.redflagdeals.com/cabelas- ... #p29026144

Mar 6th, 2018 11:35 am

#8 Report

MrDisco
Moderator
User avatar
Sep 30, 2001
26673 posts
5670 upvotes
Toronto

Just so everyone is clear:

- deals on legal firearms is allowed on this site.
- if this offends you, you have a number of options available. You can start a thread in the feedback forum voicing your displeasure. You can use your freewill and simply ignore the thread. You can write to your MP/MPP to have the laws changed and ban fireaarms. etc.
- threadcrapping in this thread won't be tolerated as it just leads to a complete breakdown in civility. if you wish to comment on the deal itself feel free to participate.

Hope everyone has a safe time shooting and take a friend and the kids shooting and learn proper safe gun handling and have a fun time.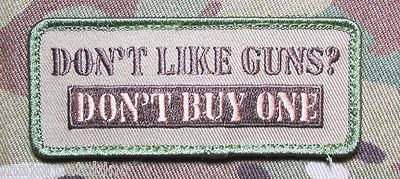 Keep the chat gun related here.
EDIT:
Apr 6th, 2020 8:45 pm
#3 Report
Spud10909
Newbie
Aug 2, 2018
37 posts
23 upvotes
It comes up as $449.99 for both the .308 and 6.5 creedmoor on my device. Thanks OP.
+1
Thanks for the feedback.