Unlimited Cable Internet 75M for $29.99/30 days for 3 months then $34.99/30days (expires 1/21)
Deal Link:

Price:

$29.99

Expiry:

January 21, 2021

Retailer:

Carrytel
Just received this email from Carrytel.
Dear xxx,

Thank you for having been a Carry Telecom Valued Customer. We are here to introduce our new channel http://www.carrytelhotdeal.ca which lists Carry Telecom exclusive deals.

The current Exclusive Promotion is $29.99/30 days of 75M R-Cable unlimited Internet for the first three months, then $34.99/30days. For a limited time ONLY!

Interested? Check more details and Order online at http://www.carrytelhotdeal.ca

Should you have any questions or concerns, please feel free to contact us by phone at 647-560-4448 or 514-700-1283 or 613-209-4100 or 506-267-2555, or via email: https://www.carrytel.ca/emailus.aspx

Regards

Carry Telecom Inc.

Click here to unsubscribe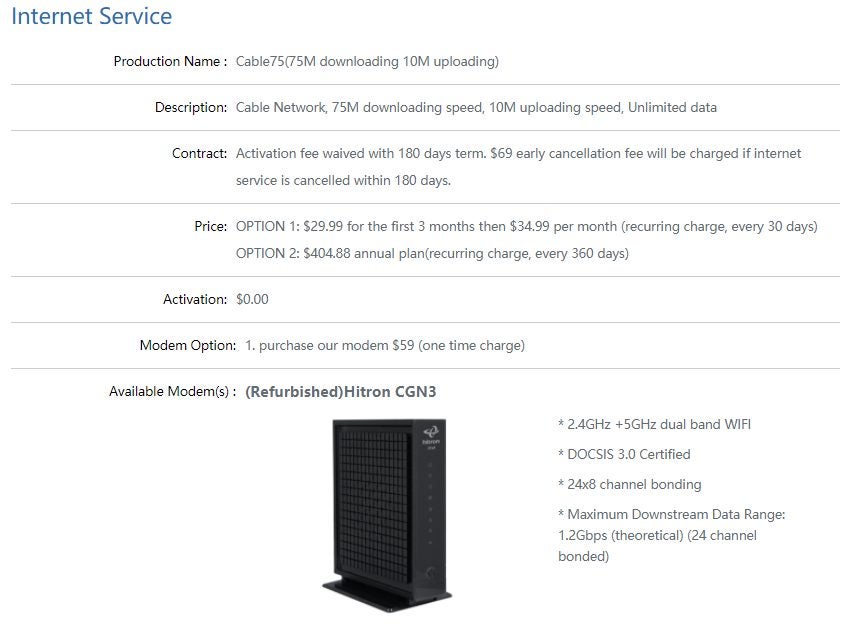 Last edited by
aasoror
on Jan 16th, 2021 7:28 pm, edited 8 times in total.
Reason:
updated expiry date