[Costco] Dynatrap DT1050 $79.99 + 2 bulbs ($20 off) free shipping
Deal Link:

Price:

$79.99

Savings:

$20 off

Expiry:

May 3, 2020

Retailer:

Costco

Costco.ca is selling the Dynatrap DT1050 mosquito trap for $79.99 + 2 bulbs, free shipping. Not sure if they are carrying it in store yet, as that's where I bought mine 2 years ago.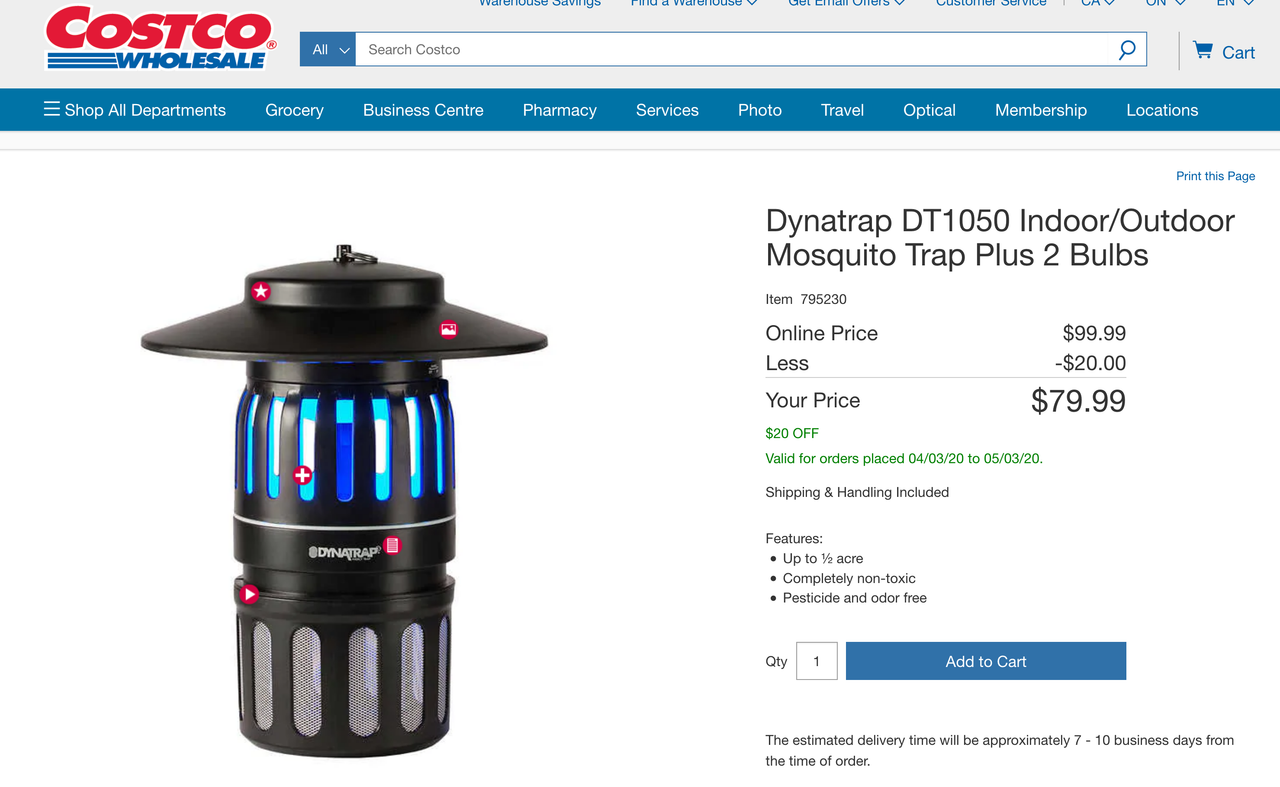 I've been using it in my backyard for the last 2 years, with excellent results. I usually plug it in starting around May when the weather warms up, and I let it run 24/7.
Didn't work quite as well for a cottage trip in July, likely due to the high number of mosquitos at the time (even though it sucked in a ton of bugs overnight).
My neighbor down the street uses the Mosquite Magnet (runs on proprane) and he said it didn't work too well for his backyard. He ended up buying a Dynatrap as well.
Last edited by
TomRFD
on Apr 24th, 2020 2:53 pm, edited 1 time in total.
Reason:
updated retailer name