Does anyone know how to recreate Fontaine Sante's spinach dip?
It can be bought in costco, I haven't seen this brand anywhere else.
I haven't ever made spinach dip before so I tried to recreate it many times a month ago. I tried all the recipes where they either add cream cheese, mayo, sour cream, knorr packet (albeit half), etc, and none of it comes out tasting like this one in particular.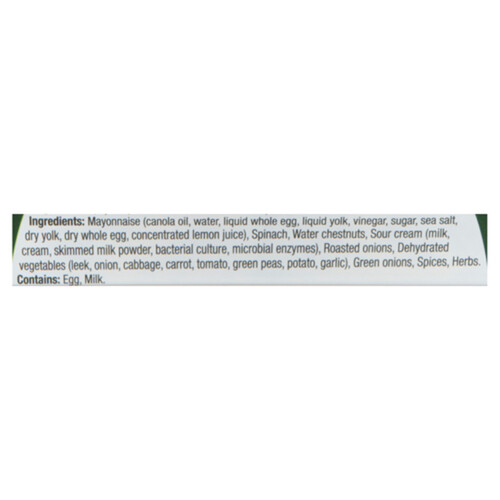 When looking at the ingredients, it seems perhaps I should add more roast and or dehydrated vegetables and not add any hard/soft/cream cheese
If anyone has a recipe that would get it as close as to this
particular
dip, then that would be amazing. I've tried other brands of dip (summer fresh, tostitos) and in my opinion, they simply don't compare to this one.