[Dollarama] Zyliss Large Cooks Knife with cover 7.5" $4 - sells for $20-$30 elsewhere. Other sizes too.
Price:

$4

Retailer:

Dollarama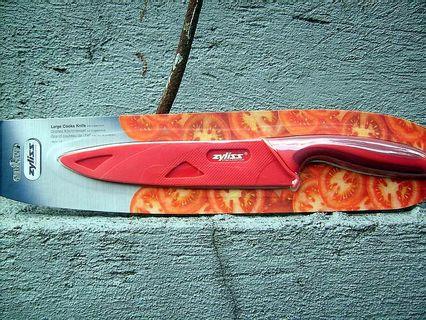 Was at my local Dollarama in Woodstock by the Foodland and found Zyliss knives for $4. They had paring knife, bread knife and large cooks knife 7.5"
I just bought the 7.5".
Seems iike a good deal if you need a quality knife. Maybe not as good as Henckels, but none the less a good knife.
What dancing banana ?