False advertising by Toronto Sun and Adidas
So I'm reading this ad today in the Sun, I get all excited thinking I can get a brandnew pair of Stan Smith's for $110 minus 40% off. I get to the Adidas site and what do I see............
I've reported both companies to the competition bureau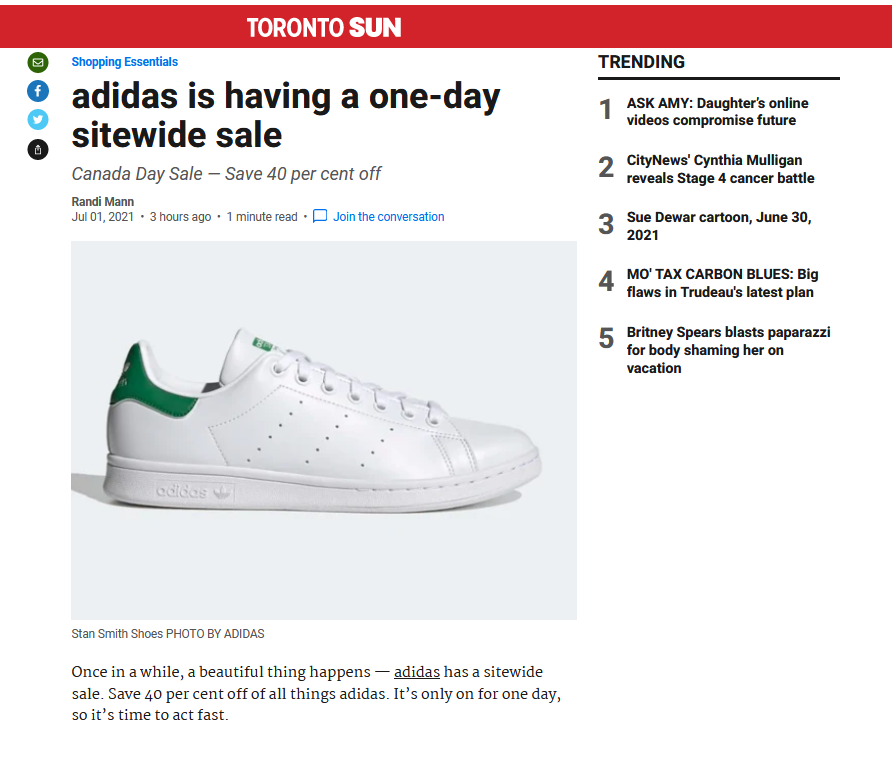 Last edited by
DHWestview
on Jul 1st, 2021 3:47 pm, edited 1 time in total.