Far Cry 6 sold
Far Cry 6 Game
E-mail Money Transfer -sold to
Benlehot
Local Pickup Kitchener Ontario-
The code has already been hardware verified, activated and redeemed on the AMD Rewards website.You do not have to do anything if you do not own the qualifying equipment. I have more than one Far Cry 6 game on separate accounts from hardware I bought.
You have a choice to pick from and is no different than pre-ordering a PC game.
The account (AMD Rewards)can be provided to you, so you get the CD Key when it releases or I can just send CD key when it is released.
From the private messages I received some people do not know how these PC Game keys work.
So you do not get any of my personal emails with this game.
I do not know when they send out CD keys for this game.
You can have a choice with the AMD Rewards account or I can send the CD key when it is released.
If you pick the AMD rewards account it is up to you to change password and/or email for the account so you do not think I am going to rip you off for a PC game.
Please read the screen shot from AMD Rewards
I am amazed at some things people have messaged me about the PC games over various forums.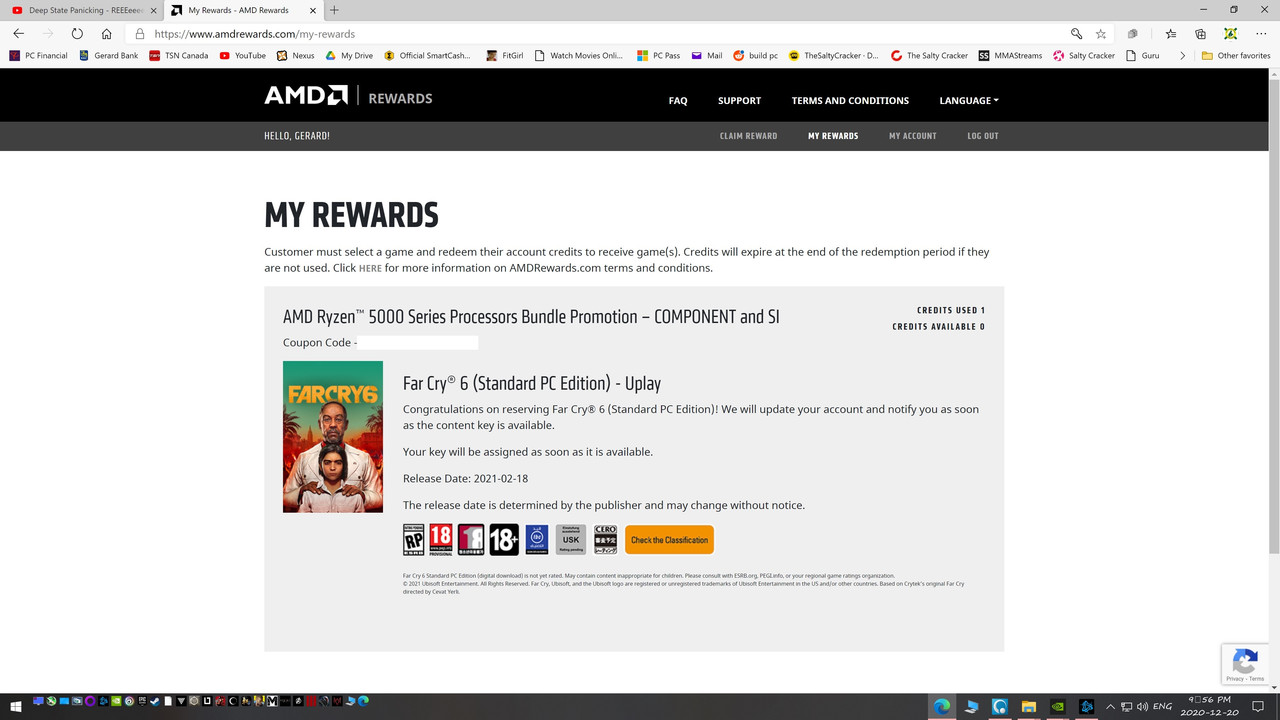 Intel Marvel's Avengers Gaming Bundle-Marvel's Avengers Game and Marvel's Avengers Hero Outfits code-
sold to hshot_rooke
E-mail Money Transfer or cash local Kitchener Ontario if you want to see codes in person-
I will forward the instructions to you upon payment.
Last edited by
gerardfraser
on Jan 8th, 2021 11:53 am, edited 4 times in total.