Veterans/Military Nov 11 10 Free Wings with Drink Purchase and Military ID Ont. only
Deal Link:

Price:

FREE

Savings:

100

Expiry:

November 12, 2019

Retailer:

H00TERs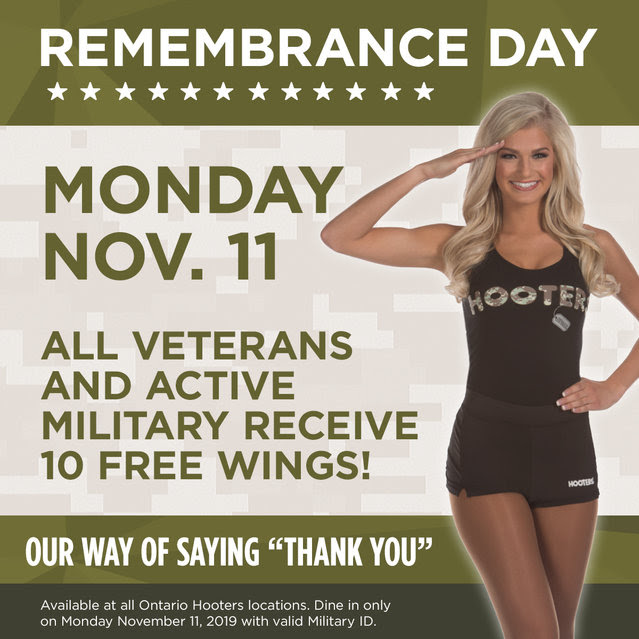 4 great locations across Ontario, Canada to serve you!

Downtown Toronto beside Cineplex ( M-T go grab free parking discount in Cineplex on Right)
280 Adelaide Street W
Toronto, ON M5V 1P6
416 977 HOOT (4668)
Toronto Airport
171 Carlingview Drive
Etobicoke, ON M9W 5E8
416 213 WING (9464)
Barrie
5 Mulcaster Street
Barrie, ON L4M 3L9
705 739 HOOT (4668)
Niagara Falls
5234 Ferry Street
Niagara Falls, Canada L2G 1R5
905 357 HOOT (4668)
SOAP & WASH YOUR HANDS! Cough InTo Arm Pits.
I Don't Take Prisoners. We Eat Them.
Better to have a Green Thumb than a Brown Nose!
I am Offended You're Offended.