ES_Revenge

wrote:

↑

LOL so they look great on the shelf/in the packaging? That's good to know since I have a new one in my basement too, guess I will just leave it there in the package

Don't reels usually have a leader hose? Wouldn't that help, or maybe getting a longer leader? But anyway you cut it already which probably voids the warranty but hey at least it works--plus there's lots of testimonials from contractors using these and having them last

years

so don't think you really need to worry about the warranty anyway.
I guess a tight spot that is not used often would be good. Definitely does not like a concrete garage floor.
Attaching the flexzilla to the outlet on the reel with the plastic end piece makes it fold flat when not pressurized because it sticks out so much.
Example: see this reel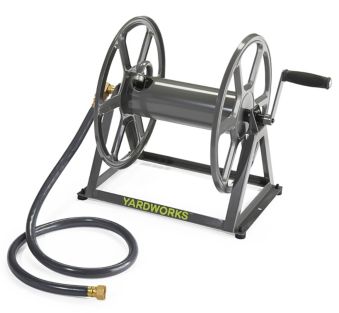 The attachment on the reel itself is the issue.
72 69 6c 6c 65 73