[Home Depot] Husky 52" 9 drawer work station $398 ((Grey)) check your local store or have it shipped to that store
Deal Link:

Retailer:

Home Depot

Not a sale but I think a warm price for what it is. Oddly other colors are $100 more so seems like a clear out to me, guess peeps don't like grey.
Pros;
52", 9 drawers, nice solid wood top, bottom drawers are double sliders, three year warranty
Cons;
Seems light gauge steel 21 I believe, only 18" deep, some youtube reviews show not well coated with paint on the inside with some surface rust showing, plastic casters.
But $398 seems like a good deal to me for a non professional like me. Not just for mechanics tools but power tools, carpentry tools all combined in one work space of storage. Believe there is a 52" metal peg board back for it under $100 but couldn't seem to find it.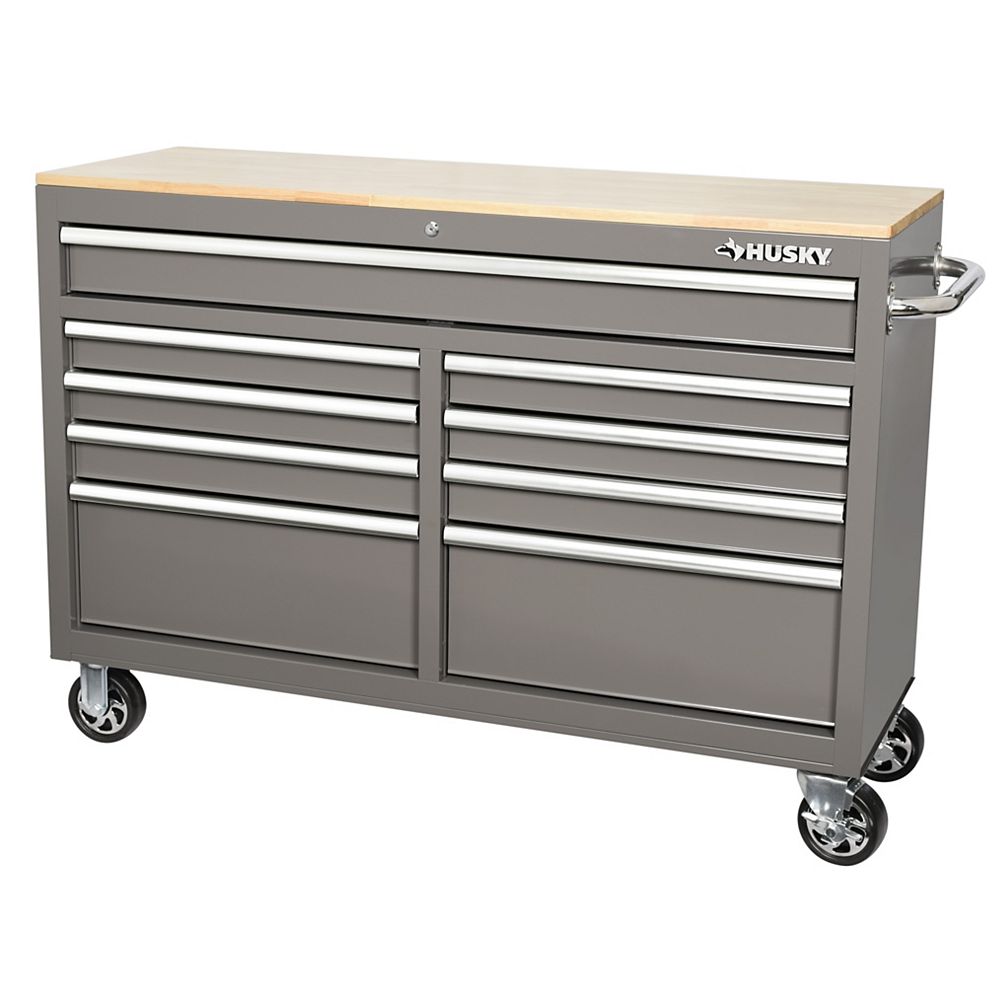 Compars quite favorable to canadian tires 55" for $400 more. Though a stainless finish I don't find it worth $400 more.
https://www.canadiantire.ca/en/pdp/maxi ... 1366p.html