[Home Depot] MAKITA 18Vx2 18-inch Cordless Lawn Mower with 18Vx2 LXT Cordless Turbo Blower save $154 ($750 down to $596)
Deal Link:

Price:

596

Savings:

$154

Retailer:

Home Depot

I've been looking for a replacement battery operated lawn mower as well as batteries for my Makita tools. I kept an eye on this combo since it seemed to be the best deal for Makita mowers. They just dropped the price by $154.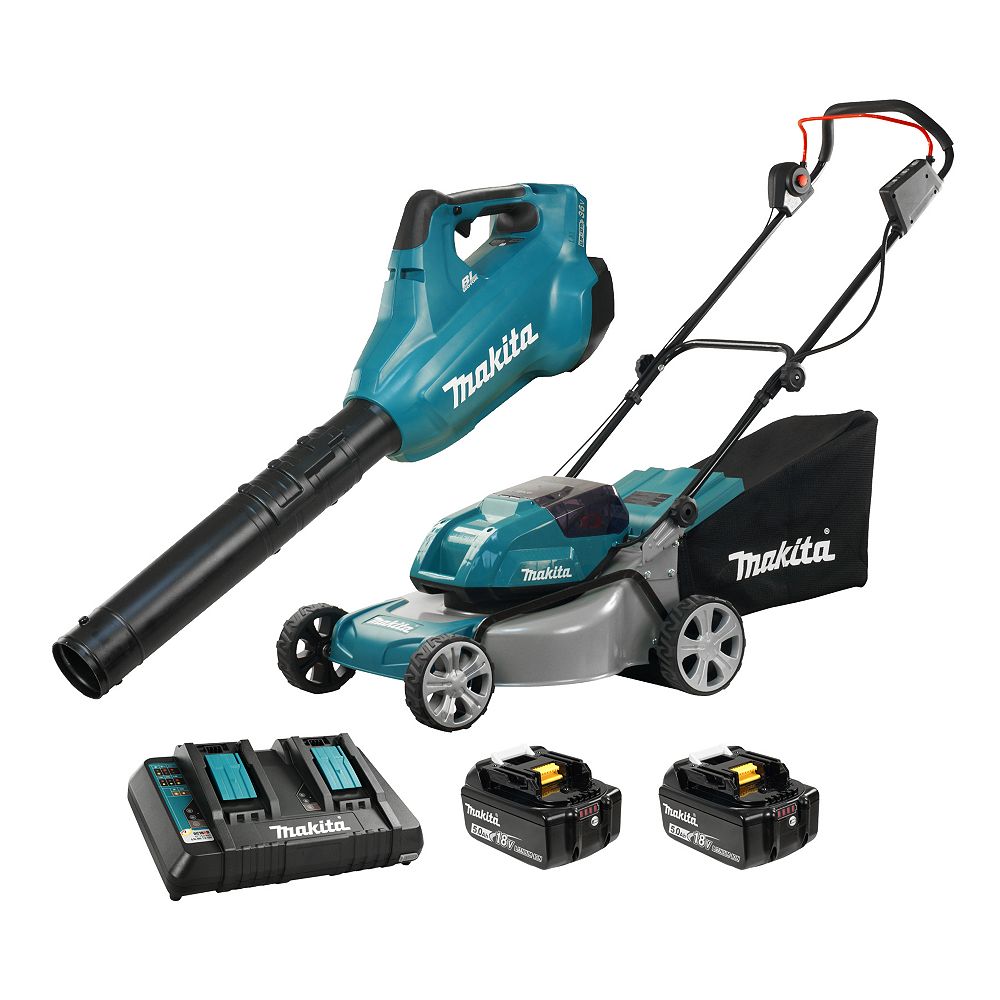 As far as I can tell these are well reviewed and built.
It uses 2 of their standard 18V Li-Ion battery system together for 36V (or otherwise advertised as 40V).
I know these are aren't the cheapest mowers around (some of them sell for $1000 without batteries).
With this combo you get the mower DLM460Z, a higher end dual battery blower DUB362Z, 2x 5Ah batteries and a fast dual charger.
Mower: Most places sell it without batteries and charger for around $700
Blower: Most places sell it $300-400 without batteries
2x5Ah batteries and charger: Most places sell it for $279-329
This would be usefull for anyone looking for a battery opterated mower with Makita tools that could take advantage of the battery system.
Home Depot...
StockTrack
https://stocktrack.ca/?s=hd&sku=1001611416