Lenovo Legion Y740 / Y540 Support - Links, Guides, Upgrades and Tips
Inspired by
@redflagdealsguy
I have created a lenovo Legion Y740 / Y540 support thread here to encourage discussion of Y740 / Y540 laptop ownership and experiences . All the best!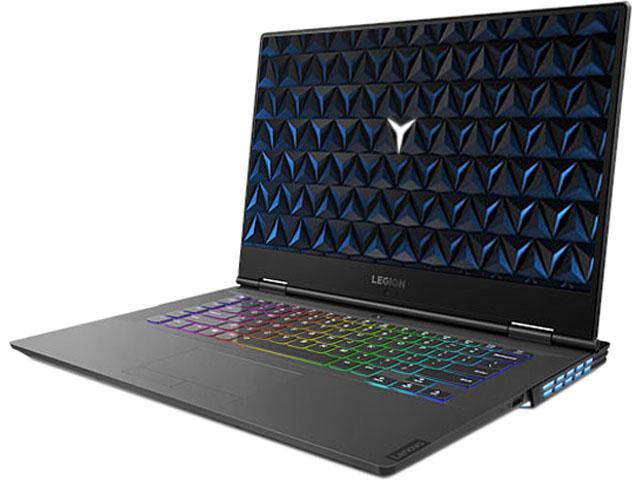 Lenovo Holiday Return Policy
No restocking fee

No shipping and handling fee

Extended return window for orders placed between November 15 to December 15, 2019

For orders placed between November 15th to December 15th 2019, customers may return products and accessories purchased from Lenovo.com in quantities of five (5) units or less for a refund of the price paid through January 15, 2020. Outside of this window, customers may return products purchased from Lenovo.com in quantities of five (5) units or less within 30 calendar days from the date of invoice for a refund of the price paid.*

https://www.lenovo.com/ca/en/shopping-f ... A0#returns
Rakuten Cashback Support and Resolution
https://www.rakuten.ca/help/contact/whe ... y-cashback

You fill in:

* Store Name

* Date of Purchase

* Order Number

* Purchase Subtotal (pre-tax)

* Order Confirmation

When you pick the date it'll automatically select Rokuten's Tracking Ticket Number that was generated when you opened the purchase tab from Rakuten (not technically required, however). It's best to copy and paste the invoice / receipt in the Order Confirmation field. I've used this process with Rakuten Canada many times without issue (when it wasn't automatically picked up by the browser) and they are very professional and quick with resolution. Don't know if this purchase will qualify though as we changed Lenovo's ecoupon... sometimes that works, sometimes it doesn't.
Tech support info
Useful Software
Lenovo Drivers

- BIOS and driver updates for most hardware components in the Y740. Provided by Lenovo.

LenovoUtility

- LenovoUtility enables special key functions and provides On-Screen Display messages. Provided by Lenovo.

Lenovo Vantage

- Software to enable FN-Q performance modes, change battery drain options, view and tweak system information, verify Lenovo warranty, etc. Provided by Lenovo.

Corsair iCUE

- Lenovo Legion keyboard, exhaust and lid lighting and system control

PowerPlanSwitcher (Windows Store)

- Easy access to Windows built-in Power Plans (Balanced, Power Saver, etc) via 1 click tray bar icon.

O&O ShutUp10: Free anti-spy tool for Windows 10

- Easy one click method to disable a lot of Windows 10 built in spying mechanisms (use Recommended option unless you know what you're doing).

Magic Y Key

- A keyboard macro utility for Lenovo Legion Y740.

HWiNFO64

- Comprehensive Hardware Analysis, Monitoring and Reporting for Windows. Allows you to monitor your temperatures, CPU & GPU speeds, voltages, etc as well as show you every detail of all the hardware bits in your laptop. Invaluable on a gaming laptop.

MSI AfterBurner

- Graphics card overclocking utility that can display GPU, CPU, Memory and other data over top your games while gaming. Invaluable on a gaming laptop. Need Riviatuner Stastics Server below as well.

Rivatuner Statistics Server

- Works hand in hand with MSI Afterburner to overlay framerates and system stastics on top of your games. See this guide for how to use MSI Afterburner and Rivatuner Stastics Server together:

ThrottleStop

- Comprehensive software to undervolt or change your CPU & GPU's voltages, clockrates, etc to improve overall system speed or battery life via temperature management. Invaluable on a gaming laptop. See guide below.

GPU-Z

- Displays detailed GPU information and lets you monitor its sensors (like HWiNFO64) and can run a GPU load test.

Autoruns for Windows

- Easily see and remove any software that automatically boots upon Windows restart.

Process Explorer for Windows

- Task manager on steroids yet still easy to use (it's invaluable when tracking run away processes in CPU, disk access, etc).
Hardware Upgrade Possibilities
- RAM: Legion has 2 SODIMM slots that support up to 32GB per slot, 64GB total. Stripped config comes with 1 8GB 2666MHz CL17 SODIMM filling 1 slot.

- M.2 SSD: Legion has 1 M.2 PCIe NVMe slot that supports Gen3 x 4 PCIe lanes with sizes up to 22mm x 80mm (2280). Stripped config comes with 256GB M.2 SSD that would need to be replaced.

- 2.5" Drive Bay: Legion has 1 2.5" drive bay that supports SATA III drives. Stripped config has this bay empty. Box comes with SATA connector with cable that can be installed with drive.

- M.2 NGFF WiFi slot: Legion has 1 M.2 NGFF WiFi slot that supports up to WiFi6. All configs come with Killer Wireless 1550i card, based on the Intel 9260 card with 2x2 ac speeds. Can be replaced with Intel AX201NGW or AX200NGW WiFi 6 cards.

- Battery: The Legion Y540 and Y740's have batteries that can be unscrewed, unhooked and replaced. You can also replace the 57Wh battery from the 15" Y740 with the 76Wh battery from the 17" model while losing 2.5" drive bay. See below.
Hardware Upgrade Options
Tips and Tricks
Lenovo Y740 Teardown, Installing Upgrades and Quick Setup Guides

Here is a quick video that show an unboxing, near complete teardown and reassembly of the Legion Y740 15" and 17":

(Note for Y540 owners: according to

@WildCard12 in his post here

, "the disassembly of the y540 17 inch is not the same as the videos" so click above to read his experience).

Here is a video that demonstrates quick tips for both software and some hardware upgrades:

This video will show you the process of upgrading RAM on the Legion Y540. This is a very similar process on the Y740:
Guide: How to check a new laptop for issues

This guide aims to walk you through a checklist of issues to run through with any recently purchased laptop. If these checks reveal any issues or defects, it's best to exchange your unit for a new one (or, if the defect is found in all models, consider a different laptop altogether). This guide will show you how to check for common issues in the screen, chassis, keyboard, trackpad, and internals of a modern notebook.

https://www.notebookcheck.net/Guide-How ... 476.0.html
Backup your shipped SSD drive and / or clone to a new SSD drive

When you receive your Legion notebook I'd highly recommend building a backup image (clone) of the stock SSD drive, including all of its partitions, before wiping or replacing with an upgraded drive. If you return this laptop later or simply want to restore the SSD image for warranty, resale, etc or clone it to another drive you have purchased you'll have an easy backup to restore from.

A great option for this is the free version of Macrium Reflect:

https://www.macrium.com/reflectfree

Once installed, using it is simple. Start it up on your Legion laptop then click the Other Tasks menu option, then Create Rescue Media. If you have a minimum 4GB in size USB key inserted select it to create a bootable version of Macrium Reflect so you can restore any clone images you create later to the same or new drive. During this process Macrium will automatically make sure any drivers that are needed for both internet and network access get included on the rescue USB, as well as any storage drivers required. I'd recommend using a USB key or drive of at least 32GB in size or larger during this process so you may also store an clone image file of your original SSD here as well later. If you have a network or NAS in your home or office that is also a good option as you can instead make a clone image of a drive and save it to your network share for use later when you boot from the bootable rescue USB.

To create an image of your Legion's SSD drive: You'll notice in Macrium Reflect on the left is the already selected Backup tab. On the right will be your SSD drive and, just below that, you'll see two options: Clone this Disk or Image this Disk. Select Image this Disk then select the folder you'd like to store the disk image in (it'll be created as one file with a .mrimg extension and any name you wish) either on your new bootable rescue USB drive, network share or to any other external USB attached drive you'll have connected later. Then click next and finish. Once completed you'll have a relatively small, compressed backup image of your original SSD drive. Again, make sure you'll have access to this new clone image when you boot from the rescue USB you've created.
Installing fresh Windows 10 to de-bloat factory installed Windows (thanks partially to @redflagdealsguy)

Reinstalling Windows from scratch can be a very good idea when you purchase a new laptop. Often manufacturers install trial software, applications and other bloat that you may not want on your new gaming laptop. In addition, during installation you can opt to use only a local user account in Windows. Local accounts provides more privacy for you as linking to your Microsoft account for logins sends a lot of telemetry to them as you use Windows. If you want a fresh start with your new laptop via a clean Windows install here are instructions. Note: Windows Professional has some perks that Home does not. Pro is cleaner and less of a resource hog as some superfluous Home features are not enabled, thus running a bit better. It also includes the ability to run apps in a virtual Windows machine that protects your system from possibly harmful apps you may want to run. You can change many more settings in Pro as well that you can't in Home. There are other perks as well but generally most users would do fine with Windows Home as long as you run something like O&O Shutup as linked above to easily turn off a lot of the unnecessary (except to Microsoft's bottom line) data gathering that goes on in Windows by default. I definitely recommend running a local account during setup on either version instead of a Microsoft linked account.

01. Optional: Buy Windows 10 Professional license from eBay for $5 or so. If you already bought this laptop with Home or Pro and are installing the same version the Windows License key will be picked up during installation from your BIOS automatically.

02. Download the Windows 10 Media Installation tool, start it and follow prompts to create a bootable USB key for either Home or Pro edition.

https://www.microsoft.com/en-ca/softwar ... /windows10

03. Start Notepad on your computer then copy and past in the following:

04. Click Notepad's File-Save As menu then select the new USB key drive you just created. Within that drive look for a "sources" folder and double click to enter it.

05. Copy this text: "ei.cfg" (*include the quotes*) and paste it to the File name: field in the save as dialog box, then click Save.

06. You should now have a file named ei.cfg located on your new bootable USB key in the sources folder: X:\sources\ei.cfg (where X: is your bootable USB drive).

07. Shutdown and restart your laptop with the USB key still inserted. You may need to quickly and continuously tap the F12 key to bring up the BIOS boot menu where you would select your new bootable USB key to boot from.

08. Select the largest drive partition during installation, choose to format, and select that space again for installation.

09. You may be forced to format all the partitions for a full drive wipe during installation, before it can proceed.

10. If running Windows 10 Home you can create a local account instead of a Microsoft linked account (aka ad tracking and reporting account). To do so just enter jiberish letters when it asks for your email address. Do this enough times and it'll offer you the option of creating a local, non-tracked account, instead.

11. If installing Windows 10 Pro you can select the "Domain Join" option in the bottom corner to create a local account.

12. Follow the prompts until you're in Windows.

13. Run Windows Update as many times as it takes until fully updated.

14. Download and install the latest Intel HD Graphcis 630 drivers from here:

https://downloadcenter.intel.com/produc ... aphics-630

15. Download and install the latest Nvidia Geforce Game Ready driver for your RTX 2060, 2070 or 2080 from here:

https://www.geforce.com/drivers

16. Download and install Lenovo Advantage and any other recommended software from the lists above.

17. Done.
Remap the Legion Y740 15" Macro key row

If the "Vantage" key in the top left macro row of the 15" Y740 is driving you nuts like it was me (constantly hitting it instead of ESC... thought I might smash this laptop a few times there when it happened in games!) you can set it to ESC by default using the free "AutoHotkey" app and the following script. You can still have Lenovo Vantage installed if you wish, this key just won't start it when pressed, you can run it manually or via other methods.

Get AutoHotkey here

.

Code: Select all

#NoEnv  ; Recommended for performance and compatibility with future AutoHotkey releases.
; #Warn  ; Enable warnings to assist with detecting common errors.
SendMode Input  ; Recommended for new scripts due to its superior speed and reliability.
SetWorkingDir %A_ScriptDir%  ; Ensures a consistent starting directory.

F13::Escape ; this remaps the "Vantage" shortcut key to be "ESC"


Just install AutoHotkey then create a new script by right clicking the desktop, selecting "New" then "AutoHotkey Script" and naming it, making sure to keep the ".ahk" extension. Now right click the file and select "Edit Script" which will open it in your default text editor such as Notepad. Copy the above in to the text editor then save and close. Then double click the new script file on your desktop to run it. It'll stay running in the traybar until you log out of your account. You can make the script run when you first log in to your account automatically in a few different ways: see the AutoHotkey help file for examples (you can even compile the script to .exe by right clicking it and selecting "Compile Script" then add a shortcut to it to run from your Start Menu's "Startup" folder, etc).

You can add any other of the left side macro keys to the script to remap them as well (Home, End, Page Up, Page Down as examples). Here are their values:

F13 - Vantage shortcut key

F22 - Game record shortcut key (note: this one is wonky)

F14 - M1 macro key

F15 - M2 macro key

F16 - Keyboard brightness+ shortcut key (note: will still raise the keyboard brightness as well as whatever you map the new key to do)

F17 - Keyboard brightness- shortcut key (note: will still lower keyboard brightness as well as whatever you map the new key to do)
Restore Windows missing Power Plans
Legion laptops come with only Windows "Balanced" power plan installed, others are missing. Here is how to restore the rest for use (Power saver, High Performance and Ultimate Performance). This, combined with PowerPlanSwitcher from above and Lenovo Advantage will allow you to get the most performance or battery out of your Legion. Don't forget to use FN-Q once Lenovo Advantage is installed to enabled Lenovo's built in power limiter or booster. It natively supports Performance mode (max wattage to CPU and GPU), Balanced mode and Quiet mode (much restricted wattage and thus less fan noise). You can combine using Lenovo's FN-Q Advantage options with Windows Power Plans via PowerPlanSwitcher above for utmost control:

01. Left click windows menu, type "cmd" then right click the resulting "Command Prompt" and click "Run as Administrator".

02. Copy and paste the text below for the missing power plans you want to restore into the command prompt, and press Enter. Do one at a time.

(Power saver)
powercfg -duplicatescheme a1841308-3541-4fab-bc81-f71556f20b4a

(High Performance)
powercfg -duplicatescheme 8c5e7fda-e8bf-4a96-9a85-a6e23a8c635c

(Ultimate Performance)
powercfg -duplicatescheme e9a42b02-d5df-448d-aa00-03f14749eb61

03. You can now close the command prompt.
Throttlestop Guide: How to Lower Temperatures, Increase Performance, and Boost Battery Life on Your Laptop

This guide is useful even for non-expert users (a novice to PC's might have a hard time) to help you undervolt your CPU and / or GPU to get the most out of your Y740 and extend its battery life.

https://www.ultrabookreview.com/31385-t ... top-guide/
RTX 2060 vs 2070 Max-Q comparison:
What is G-Sync, what does it look like with and without it and how does it work?
Can the Legion Y740 output to an external G-Sync monitor and at what resolutions and refresh rates?

The Legion Y740 can output to a G-Sync monitor via its mini DisplayPort.

The Legion Y740 is hardware muxed instead of muxless like many other gaming laptops. Being muxed means it can switch between discreet only graphics (direct displays the Nvidia GPU output to laptop screen or external display ports with or without G-Sync) or switch to Nvidia Optimus mode where the Nvidia GPU's output is carried over the integrated Intel HD 630 GPU or only the HD 630 GPU is active and the Nvidia GPU goes to sleep for longer battery use. Muxed laptop discrete GPUs are directly wired to both the laptop screen and the display outs, bypassing the integrated Intel graphics or, with a software switch, revert back to display over integrated graphics.

The Legion Y740 supports external output to three monitors at once via its HDMI 2.0b port @ 4k60, Mini Displayport 1.4 @ 1080p 240Hz, 1440p 144Hz, 4K 120Hz, 8K 60Hz and, in addition to those built-in ports, you can use the USB-C Thunderbolt 3 port with Displayport 1.4 dongle with the same signals.
Repasting the CPU & GPU

You shouldn't need to repaste your CPU or GPU out of box unless it is showing strange temperature readings via HWiNFO64, et all. However, its always a good idea to repaste about every year or so as paste will eventually dry up with all that gaming heat and extended use. You'll want to watch some vids and learn the (in my opinion) pretty easy process of doing so, however. Make sure to study up first as you don't want to have an accident with static, not disconnecting your battery, not being neat, etc and possibly voiding your warranty. Make sure to document with pictures everything you disconnect and unscrew.

(Note for Y540 17" users:

see this post from @WildCard12

on the differences with this particular model).
Last edited by
Elrondolio
on Feb 25th, 2020 11:43 pm, edited 15 times in total.