[London Drugs] Stanley Fatmax Professional Grade Garden Hose 50 ft - $29.99 - 50% off
Deal Link:

Price:

29.99

Savings:

50% off

Retailer:

London Drugs

As typically happens this time of the year, London Drugs is clearing out all of their gardening stuff for about 50% off. Yes, the original price may be a bit higher than the normal street prices but the clearance prices are nothing to laugh at. A good example is the Stanley Fatmax Professional Garden Hose for $29.99 down from LD's regular price of $59.99.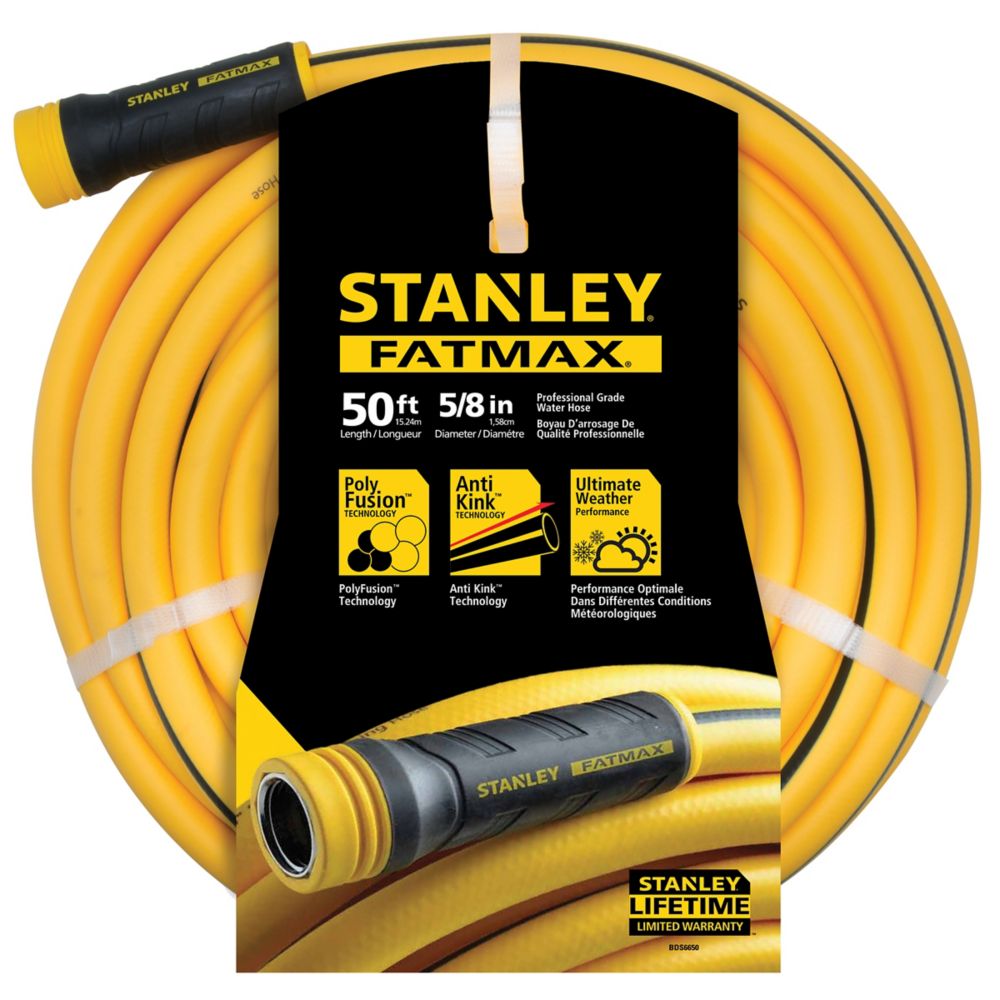 Toss out that same old heavy, kinked-up, hose you've been fighting with and reach for something more lightweight, dependable and durable. The FATMAX® Professional Grade Water Hose features advanced technologies to make your work outdoors easier. PolyFusion® Technology combines Polyurethane and PVC, making it lightweight and easy to work with, while the AntiKink® Technology provides extreme elasticity, to keep kinking at a minimum. This hose is scratch and abrasion resistant and will maintain its flexibility in -15 degree weather, guaranteed for a lifetime.
The reviews for this garden hose have been good with the odd complaint that the ends come off due to corrosion after a few years.
Home Depot has the same hose for $48.93 available only at certain locations so there is a great PM opportunity there.
LD has a bunch of other garden stuff on clearance as well ->
https://www.londondrugs.com/outdoor-liv ... v1=OUTDOOR