Machined wheels in winter: What best to use to protect?
OK, I made a mistake and ordered these wheels for my winter tires. Almost everything is perfect: Size, width, offset, bore size, lug nut type... except they have machined faces. Oops. See here:
why-these-aluminum-rims-so-much-cheaper ... n-2307419/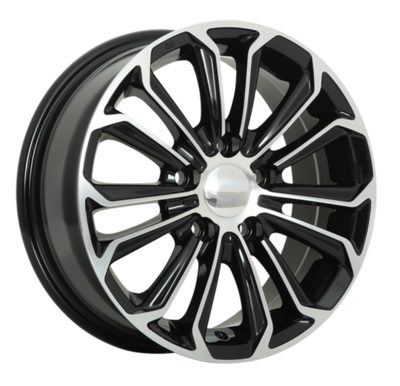 I tried to change the order but it was too late. WheelWiz was very efficient in shipping out the rims so they were already en route before I contacted them. I didn't want to return them because I'm in a different province and I'd probably be out about $100 in shipping charges (both directions), and I'm OK with keeping them since I like the look of these rims better than the fully painted ones anyway.
In the meantime, what products are best to use to keep them in reasonable condition? The caveat though is my car is parked outside on our driveway, and I live in Toronto. I know, bad scenario. Oh well, I will treat this as a relatively inexpensive experiment. Since these are 15" rims, they are a lot cheaper than others, and these particular ones are just inexpensive overall. Previously I didn't think it was possible to buy machined alloy hub-centric rims for under $100 each, but that's how much these DAI ART Replica 95 rims cost. Supposedly they are guaranteed to meet JWL/VIA standards too.
I only plan on keeping this car another 2-3 years, and since they're 15" rims, I probably won't have any use for them after that if I get a new car. My summer wheels are OEM Toyota and fully painted, but I don't want to bother swapping rims, at least this year. That would add yet even more cost. I'd figure I'd keep the OEM wheels in better shape if possible too, and treat the aftermarket rims as almost disposable.

BTW, my previous winter rims were also OEM, but they were 15 years old, and corroded as well. Lots of road rash though and I never washed them. I had repeated slow leaks from those.
What products do you use on your machined wheels? The shop suggested ceramic products. Any suggestions as to brand? Other types?