[Napa Auto Parts] $6.29 1/2 Drive Oil Filter strap- the only oil filter tool you'll ever need for the rest of your life
Deal Link:

Price:

6.29

Expiry:

May 1, 2022

Retailer:

Napa Auto Parts

https://www.napacanada.com/en/p/ECF7769017
This is the best tool that you can use to remove a stuck oil filter. Also works for any spin on filter. The only thing you need is a 1/2 drive ratchet or breaker bar to use this. The more you turn the tighter it gets.
Oil filter caps-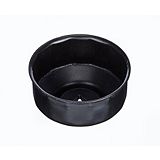 Useless. Unless you work at a dealership and only use an OEM filter that are identical across 90% of the fleet. There are so many different shapes and sizes across oil filter manufacturers you'll just waste money and time.
Pliers
Useless if the oil filter is in a hard to reach spot. Slips off easily. Need to maintain constant pressure as you turn.
Metal band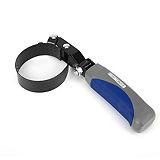 Useless in hard to reach situations. Rarely do you have the right size, it's always too big or too small. Even if you get the right size, it often slips off.
Claw filter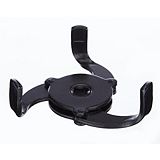 Works well most of the time but won't work on small filters or big filters.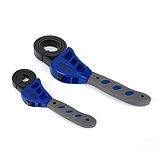 Grips well but won't work if the filter is in a hard to reach spot.
Save yourself $ and headache and buy the filter strap.