[No Frills] Cracker Barrel Cheese Slices 200-240g. $2.88. With $1.00 COUPON, $1.88!
Retailer:

No Frills

No Frills has Cracker Barrell Sliced Cheese for $2.88.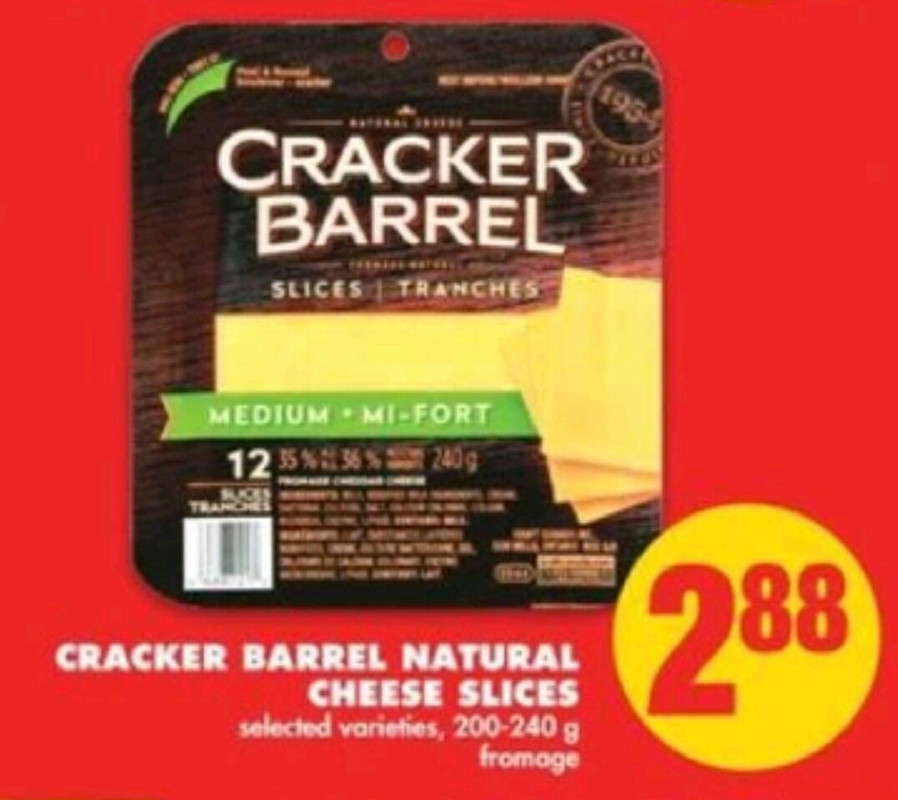 At Loblaws/RCSS there are $1.00 OFF Coupons to make it $1.88!!!!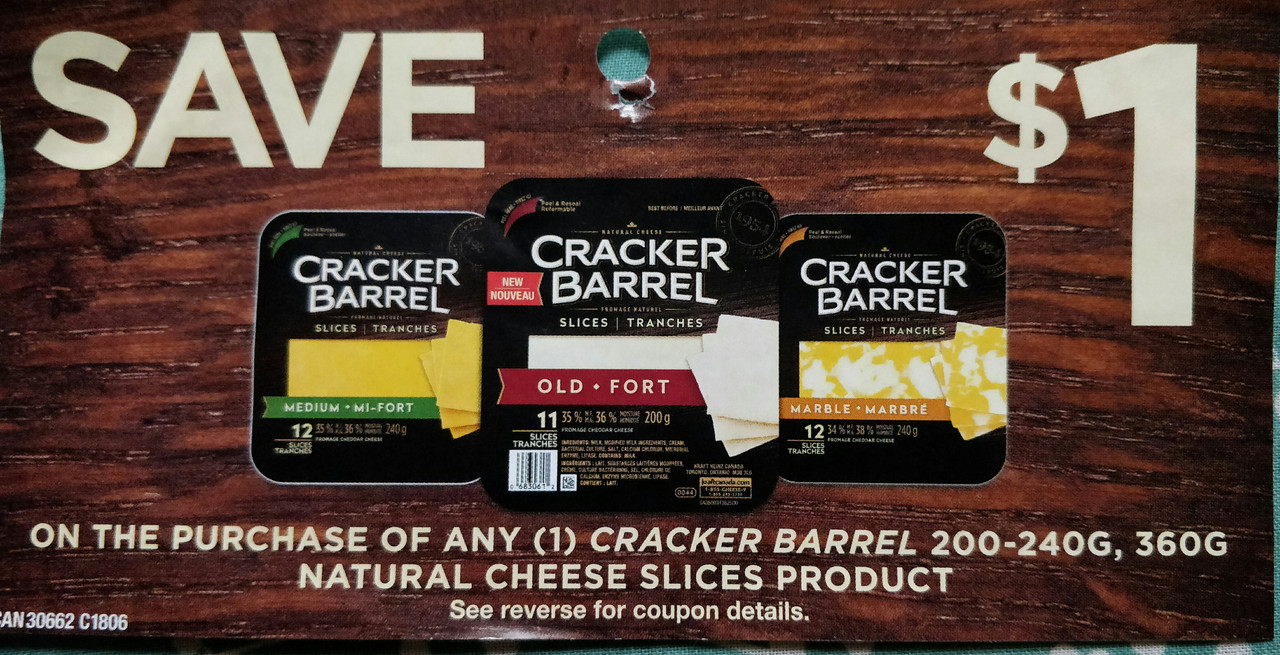 A life spent making mistakes is not only more memorable, but more useful than a life spent doing nothing.