WATCH PARTY: Harry Potter & Prisoner of Azkaban Mon Dec 30 6-10 Rec Room 255 Bremner Blvd TO 16+ PRIZES 4 Best Costumes
Deal Link:

Price:

FREE

Savings:

100

Retailer:

Poor As Shoes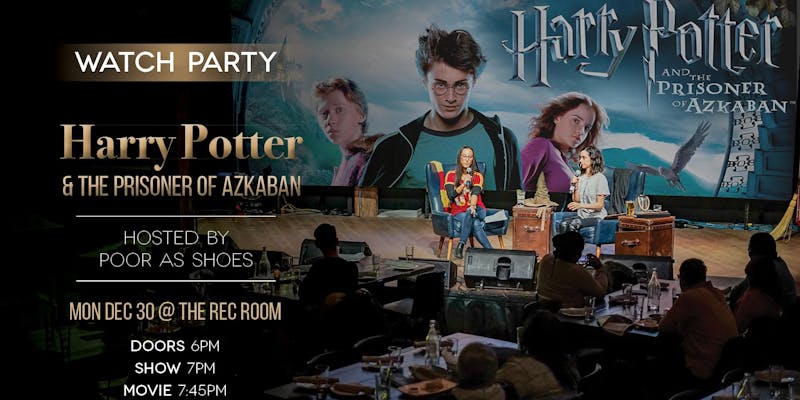 Guess what? We are back on December 30th for Harry Potter and the Prisoner of Azkaban. What's better than getting cozy on a winter's night with your best friends, Alex and Kristina (and all the characters of the movie). As usual, there will be games, prizes, and more!
Best dressed will receive a special prize so come wearing your favourite Harry Potter garb
. Fun and games at 7, movie starts at 7:45.
**This is a
16+ event for mature content
. Please note that seating is first come, first served, and that an RSVP does not guarantee seating
SOAP & WASH YOUR HANDS! Cough InTo Arm Pits.
I Don't Take Prisoners. We Eat Them.
Better to have a Green Thumb than a Brown Nose!
I am Offended You're Offended.