PS+ March free game: final fantasy 7 remake (PS4), Maquette (PS5), Remnant: From Ashes (PS4), Farpoint VR (PS4 VR)
here sony blg info
for March sony giving for free for PS+ 4 game I did included trailer for each game so enjoy it!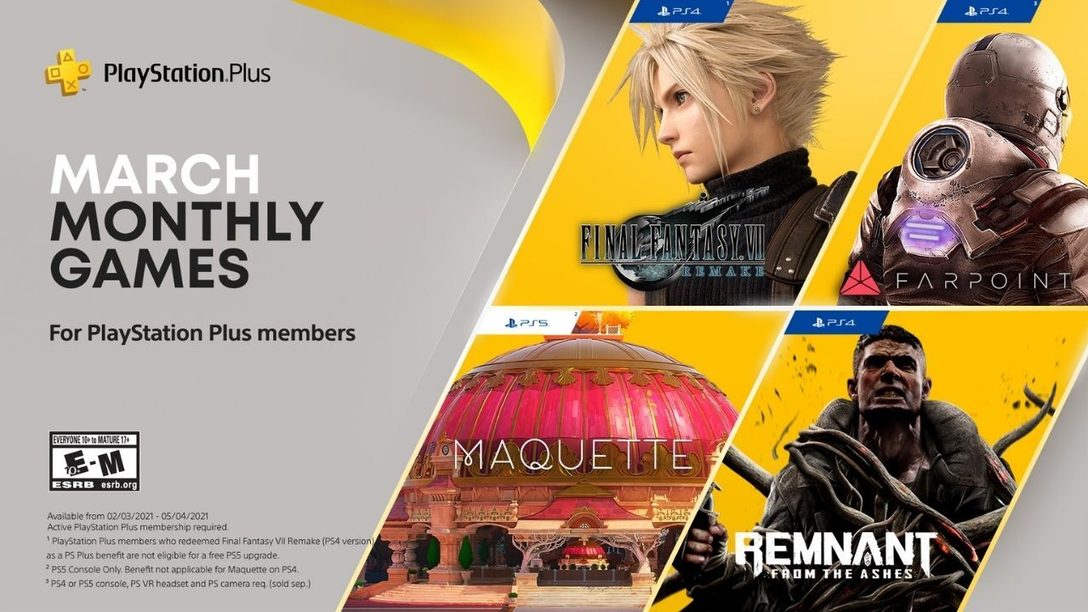 - final fantasy 7 remake PS4
TRAILER
- Remnant: From the Ashes | PS4
TRAILER:
- Maquette | PS5
TRAILER
- Farpoint | PS VR
TRAILER
take note:
Please note the PS4 version of Final Fantasy VII Remake available to PlayStation Plus members is not eligible for the PS5 digital version upgrade.
and i understand why and im fine with it!
Last edited by
FearLess
on Feb 26th, 2021 9:33 am, edited 5 times in total.
Where There is Fear There Is No Deal