[Reno Depot] Heavy-Duty Shelf (77x24x72") $137. 40
Price:

$137. 40

Retailer:

Reno Depot
"Our stores will remain open for your essential needs.

Our stores are closed on December 25. As of December 26 and until January 10, inclusive, our stores will be open in Quebec and our in-store and curbside pickup services will be available, but only for products required to carry out exterior maintenance, repairs, or construction.

However, you can still shop online at any time and have products delivered to your home

, by parcel or by truck. Please note that in-store returns will be on hold during this period and that the return window will be extended once governmental restrictions are lifted. "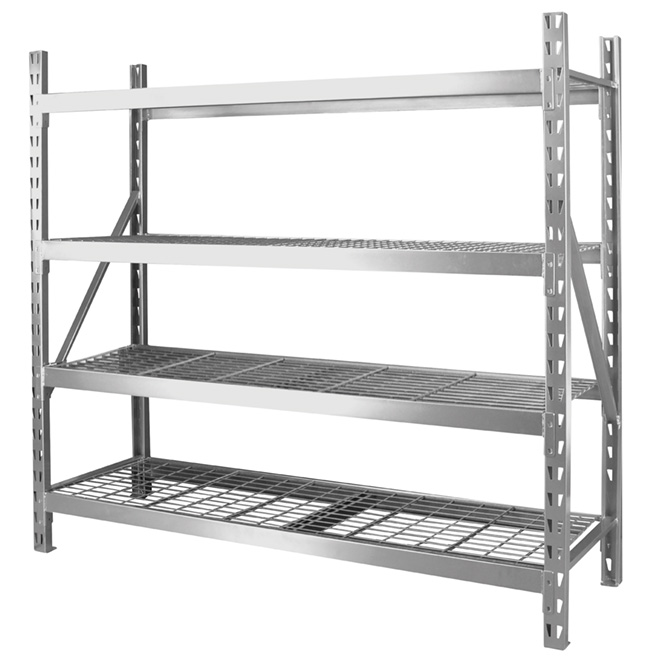 Heavy-Duty Shelf (77x24x72") $137 40
https://www.renodepot.com/en/heavy-duty-shelf-15805000
Description

Heavy-duty shelf with 4 wire decks. 77" (W) x 72" (H) x 24" (D). 4.3 mm wire diameter. Load capacity of 1000 lb per shelf. Designed for hand loading in the office, garage, retail, factory and warehouse. Less dust accumulation. Accessible from the front and back. Easily assemble in few minutes.
PM Home Depot YMMV
https://www.homedepot.ca/product/hardwa ... 1001515837
Last edited by
2Riskit
on Dec 28th, 2020 1:13 pm, edited 1 time in total.