Right turn on red question
Would you turn right on red here/is it legal to do so?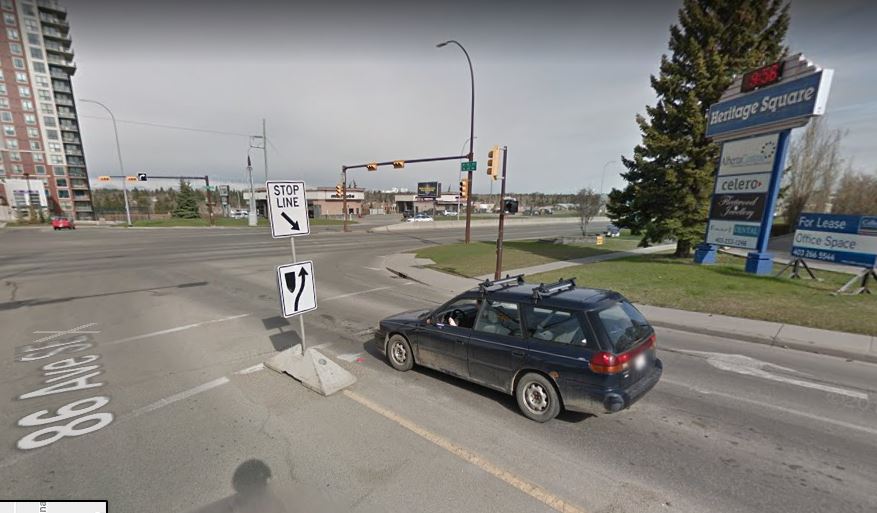 It's a road in the South of Calgary, turning on to Maclead Trail (major multi lane road). The side road widens to two lanes, with a dedicated right turn lane, and two sets of traffic lights on the far side (where the red car is). I believe there is only one lane on the far side. If you're sat in the right turn lane (just to the right of the black car) can you legally turn right on red?
There's no sign saying no right turn on red, but there is a light with a large arrow that is presumably dedicated to the right turn lane.
Neither of us in the car were sure in this situation, but the person behind - that lent on the horn for 20 seconds - was obviously sure we could...