[Rona] [HOT]$99-$109 GRILLPRO Portable Electric Barbecue - 10,000 BTU-200sq.in.
Deal Link:

Price:

109

Savings:

$20 off

Retailer:

Rona

GRILLPRO Portable Electric Barbecue - 10,000 BTU - 200 sq. in. on Sale at Rona for $109.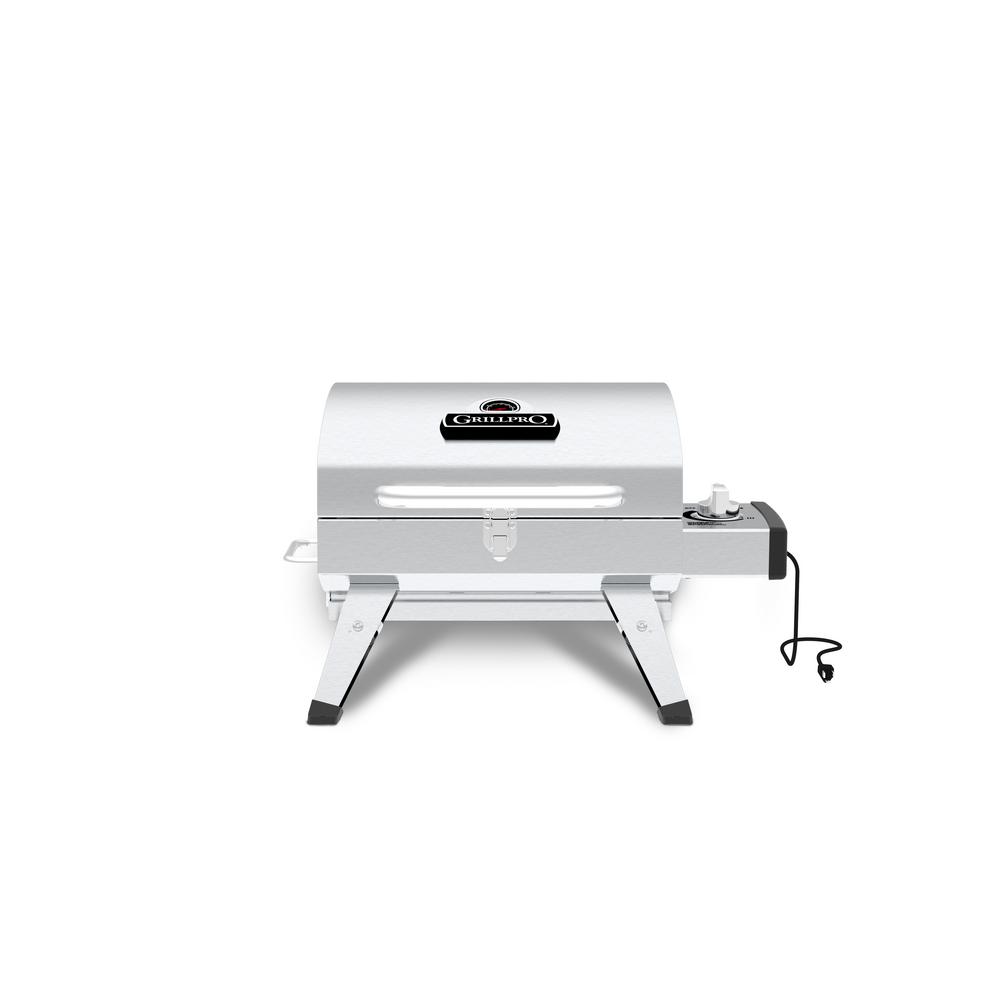 Subscribe to newsletter and receive $10 off $50 Promo Code for Online and/or E-mail barcode to purchase in Store.
Compare to homedepot.com
5 Star reviews on homedepot.com and rona.ca
This review from homedepot.com made me pull the trigger right away:
"I didn't have high hopes for any electric grill but needed one since propane grills are not allowed on balconies at our vacation home condo. Searched long and hard before finding this gem here at HD. Looked almost too good to be true for the price, but the cast iron grate sold me. Ordered online and was delivered in just a few days. It comes mostly assembled but you need to install a couple handles, the control unit, and the heating element, which took me maybe 15-20 minutes taking my time.
I can't say enough good things about this grill. The construction is almost if not completely all quality stainless steel (though I expect a few screws or rivets to rust over time). The lid closes tightly, helping keep heat in. The winner is the cast iron grate and heating element combination. The grate sits almost right on top of the heating element, so the heat goes right into the grate. The grate is designed so that it covers the heating element everywhere, so when fat drips off the grate it goes into the drip collection system instead of the heating element, so there's almost no smoke. There is both an upper and lower heat shield within the base and lid to keep heat in. Fat drips into the lower heat shield and drains into the collection "trough" (heavy gauge stainless) below, which is easily removed from the outside to empty and clean.
Everything is solid and well made. Burgers, dogs, chicken, sausage ... all cook as well as on a regular grill. And this is on an oceanfront condo in NC where it's always windy. The cast iron grate holds the heat so you don't lose it all when you open the grill. Food cooks fast, or you can turn down the heat and cook slower if you want -- can't wait to try some slowed cooked ribs in a few days.
With the legs open (they can be folded under the unit) you will need about an 18" x 18" table to put this on, or you can just put on the ground and scrunch down to cook."
MY SHOPPING CART (1 item)
1 X PORTABLE ELECTRIC BARBECUE - 10,000 BTU - 200 SQ. IN.
GRILLPRO

Article #58795031

PARCEL SHIPPING◊ $109.00
SUBTOTAL (1 ITEM) $109.00
PARCEL SHIPPING $24.97
DISCOUNT
-$34.97
HST (103039624) $14.85
TOTAL $113.85