[Samsung] [SAMSUNG] [STUDENTBEAN] Galaxy S21 5G 256GB - $678.49 after trade-in promotion
Price:

678.49

Savings:

15%

Expiry:

April 8, 2021

Retailer:

Samsung

The previous deal is still there which is $716.99 for 128gb version. But now they are providing 256gb only for $3 extra. So it makes no sense not to take 256gb for extra $3 right now. (Old one)
New deal is 678.49 CAD after trade in eligible devices.
*Needs to trade-in eligible device to get $300 discount promotion. For any other device will get $200 discount.*
You can also get bud pro for $119.24 with any s21 series purchase. (Bud pro offer expired)
Need a new phone. Current one is standing on the last leg. Not sure if should pull the trigger or should wait for something better.
Price of other models after trade in:
S21+ $889.99
S21 Ultra $1103.49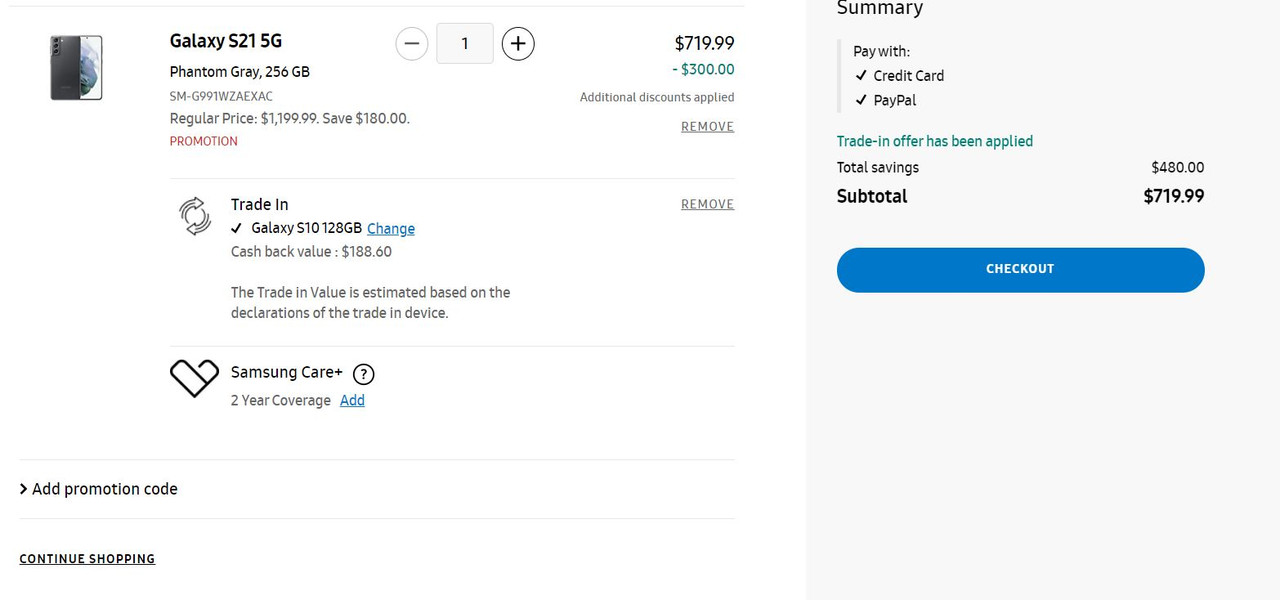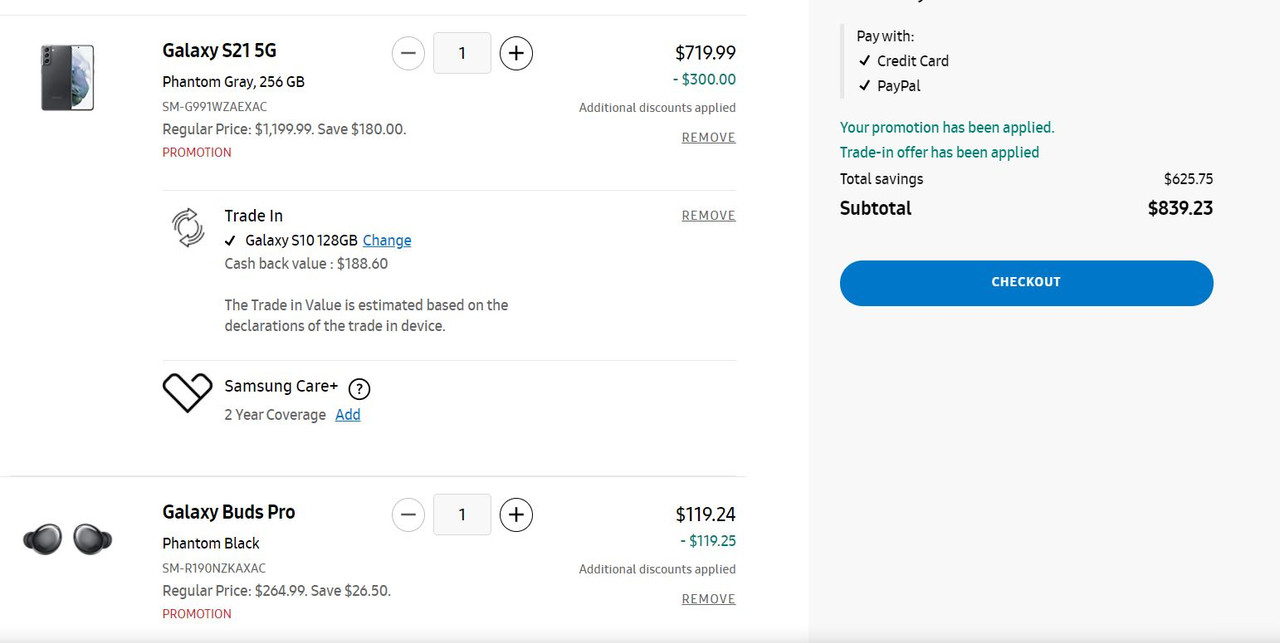 Last edited by
MDTanvirM7655
on Mar 25th, 2021 8:07 pm, edited 5 times in total.