[Tim Hortons] DoubleDouble Card Holders: Free Products every weekend (Card is DEAD)
Deal Link:

Retailer:

Tim Hortons

NOTE: The deals are officially finished, the last one will be for the December weekends, so make sure you spend at least $1 in November. The card will be converted to the CIBC Dividend Visa starting Jan 7th, 2020 Link: https://www.cibc.com/en/special-offers/ ... Agreements
NOTE: Card is no longer offered as of 07/19/2019. Existing cardholders are grandfathered...for now.
I was in my local Timmies this afternoon and noticed an ad saying that Double Double card holders get a free item every weekend!
Basically, spend 1$ on the card and you'll get a coupon to use every weekend for the following month. Totally worth the 1$ spend if the location you go to accepts the coupon.
Free item for the rest of 2019: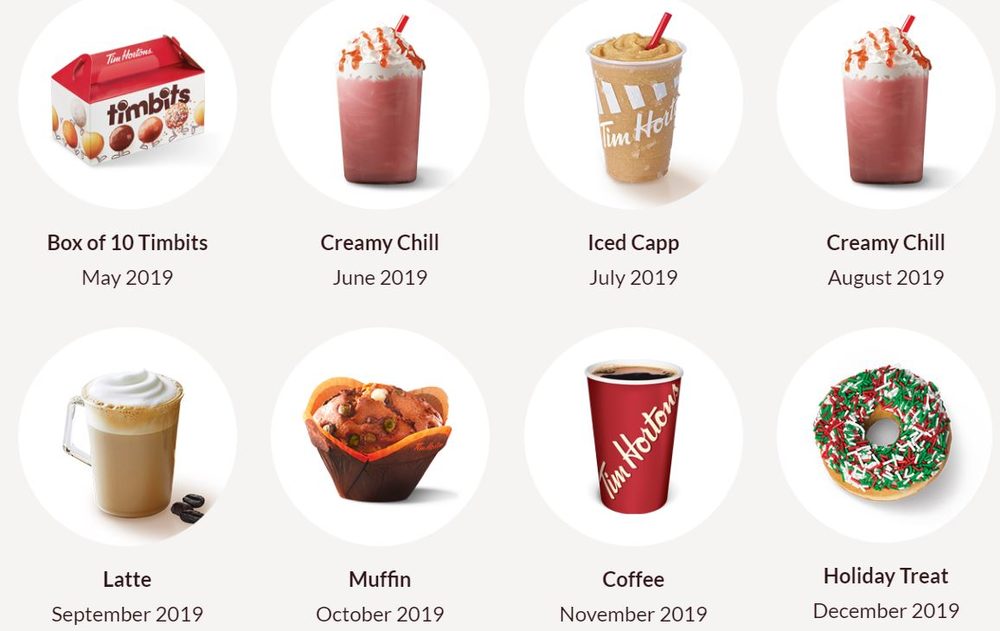 Last edited by
angel_wing0
on Jul 19th, 2019 1:57 pm, edited 6 times in total.