Toronto - paid medical study at St Mikes Hospital (pop consumption)
see attached image. I signed up for this but can't say much due to agreement. the basics are you drink your regular pop consumption for one month , then water for one month, finally the sugar free version of your pop for one month.
you have to visit the hospital once/month with a poop+pee sample. there they measure your BP, check blood, etc. you'll need to set aside about 4 hrs/month on a day for this .
they give you all the gear for collecting it + they supply the pop and water (shipped to your home).
call them for any further questions
, they still need participants.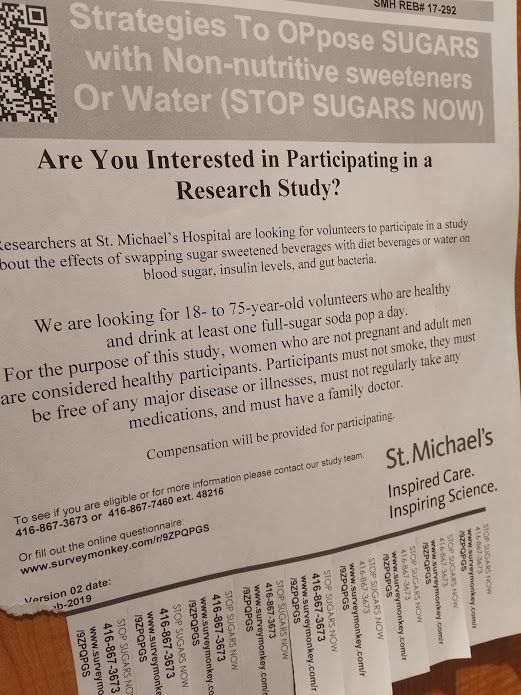 "I felt a great disturbance at KFC as if millions of chickens suddenly cried out in terror and were suddenly silenced." RFD user stephroll