[Toronto] RBC Disruptors: Ed Burtynsky's Augmented Reality - Jan 15th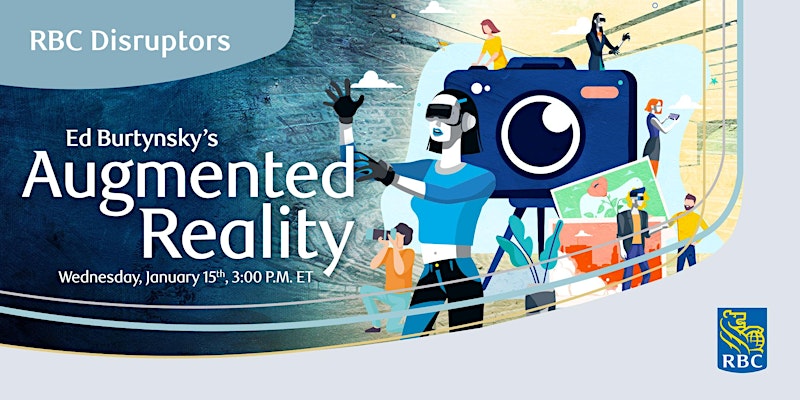 How to Watch Online:
Live-streaming details to be provided via email 48 hours in advance. Please register on Eventbrite to receive information.[/b]
https://www.eventbrite.com/e/rbc-disrup ... 0861748667
Location
RBC WaterPark Place Auditorium
88 Queens Quay W
Toronto, ON M5J 0B8
Description
RBC Disruptors: Ed Burtynsky's Augmented Reality
Smart phones have made everyone a perpetual photographer – with 1 trillion photos taken last year alone. How do the pros compete in an age of abundance? They hunt for scarcity.
Through augmented reality, virtual reality and photogrammetry, iconic Canadian photographer Ed Burtynsky and AVARA Media have embarked on an epic journey to transport viewers to places on Earth that most will never see in person.
Burtynsky and Vikas Gupta of AVARA Media join RBC Disruptors to explore photography's next frontier and how they're trying to use technology to help save the planet from irreversible damage caused by climate change.
Speakers
Ed Burtynsky, Photographer & Chief Visionary Officer, AVARA Media
@EdwardBurtynsky
Edward Burtynsky is regarded as one of the world's most accomplished contemporary photographers whose works are included in the collections of over 60 major museums around the world. Major (touring) exhibitions include: Anthropocene (2018), Water (2013) organized by the New Orleans Museum of Art & Contemporary Art Center, Louisiana; Oil (2009) at the Corcoran Gallery of Art in Washington D.C.; China (2005 five-year tour); and Manufactured Landscapes (2003), National Gallery of Canada. Film collaborations include Jennifer Baichwal's Manufactured Landscapes (2006); Watermark (2013); and the third film in the trilogy, ANTHROPOCENE: The Human Epoch which opened in theatres across Canada in October 2018.
Burtynsky's distinctions include the inaugural TED Prize in 2005, which he shared with Bono and Robert Fischell; the Governor General's Awards in Visual and Media Arts; the Outreach award at the Rencontres d'Arles; the Roloff Beny Book award; and the 2018 Photo London Master of Photography Award. Most recently he has been named as the recipient of the 2019 Achievement in Documentary Award from the Lucie Foundation. He currently holds eight honorary degrees.
Vikas Gupta, CEO, AVARA Media
@VikasKGupta
Vikas Gupta is a charismatic leader who defines himself as a seasoned executive with an entrepreneurial DNA. He has an insatiable passion for start-ups and emerging growth tech companies.
Vikas is the co-founder & CEO of AVARA Media, a company focused on the creation of an immersive Augmented Reality technology platform that experientially connects people to the biggest environmental and ecological issues our planet is facing.
Formerly as the CEO of Big Blue Bubble, Vikas established the company as the largest independent mobile gaming company in Canada and ranking among the 50 fastest growing technology companies in the nation.
Prior to Big Blue Bubble, Vikas was the CEO & President of TransGaming, a multi-national public company and global player in the migration and deployment of video games across different platforms, TransGaming was acquired by NVIDIA in 2015.
In addition to his professional activities, Vikas enjoys working with entrepreneurs and does a great deal of mentorship and coaching work. He also sits on a variety of boards ranging from the University of Waterloo, University of Waterloo Stratford Campus, Interactive Ontario, and was on the former Premier's digital advisory board. Vikas is also a member of the prestigious YPO (Young President's Organization) and served as the Chapter Chair for YPO Toronto.
Last edited by
Pochacco
on Jan 15th, 2020 8:18 am, edited 1 time in total.
Sharing is Caring - Without people sharing info, these forums would not exist and no one would benefit from it. Don't be selfish.

They really need to show who downvotes so we can find out the mofus is