Townhouse Roof - Neighbour Not Wanting to do - Potential Issues?
I live in a townhouse unit, where there is a total of 8 of us.
Right now 7 out of 8 of us are interested in re-roofing as the roof was done in 2006 or so
My direct neighbour that is attached to me doesnt seem very interested in doing their roof - Since they rent the unit out, and they are not experiencing issues I can some what understand.
This same neighbour also lets their grass/weeds/backyard get as high as the top of our 6 feet tall fence, so Im not holding my breath that they will do their roofing along with the rest of us.
I had a few questions and any insight would be greatly appreciated
1) What potential issues should I be concerned with if this one neighbour does not do their roof? For example, could there be potential leaks between their old roof and my new roof?
2) Is there anything I should tell the roofers to do to ensure that my roof is properly protected? Is there any sort of under layment that can be put down?
I often see roofers adding a "line" of extra shingles going straight up the roof between two neighbours that dont do the roofing at the same time - Are there any potential issues with this?
For example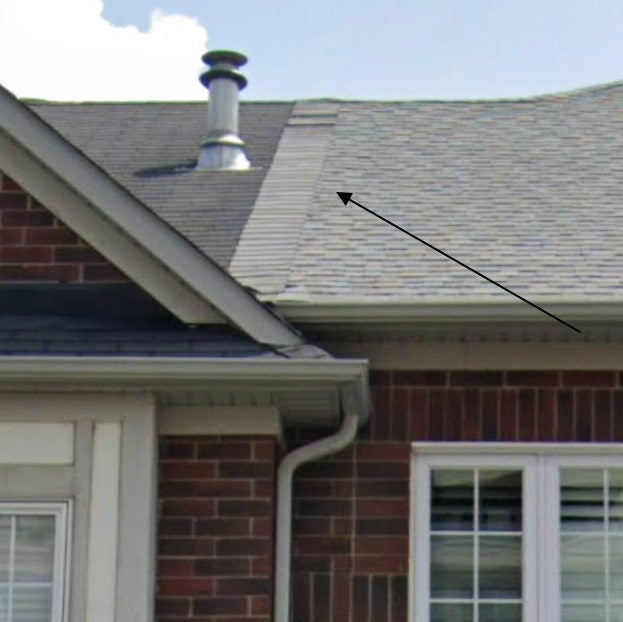 Any insight much appreciated