Troubleshooting Bluetooth issues
Two days ago while playing games with my PS5 controller and DS4Windows (application) over bluetooth the software/controller screwed up and my character was forced to constantly move forward.
Restarted DS4Windows, the game and eventually the PC, but the controller would not reconnect.
Later realized my Bluetooth device was missing from Device Manager.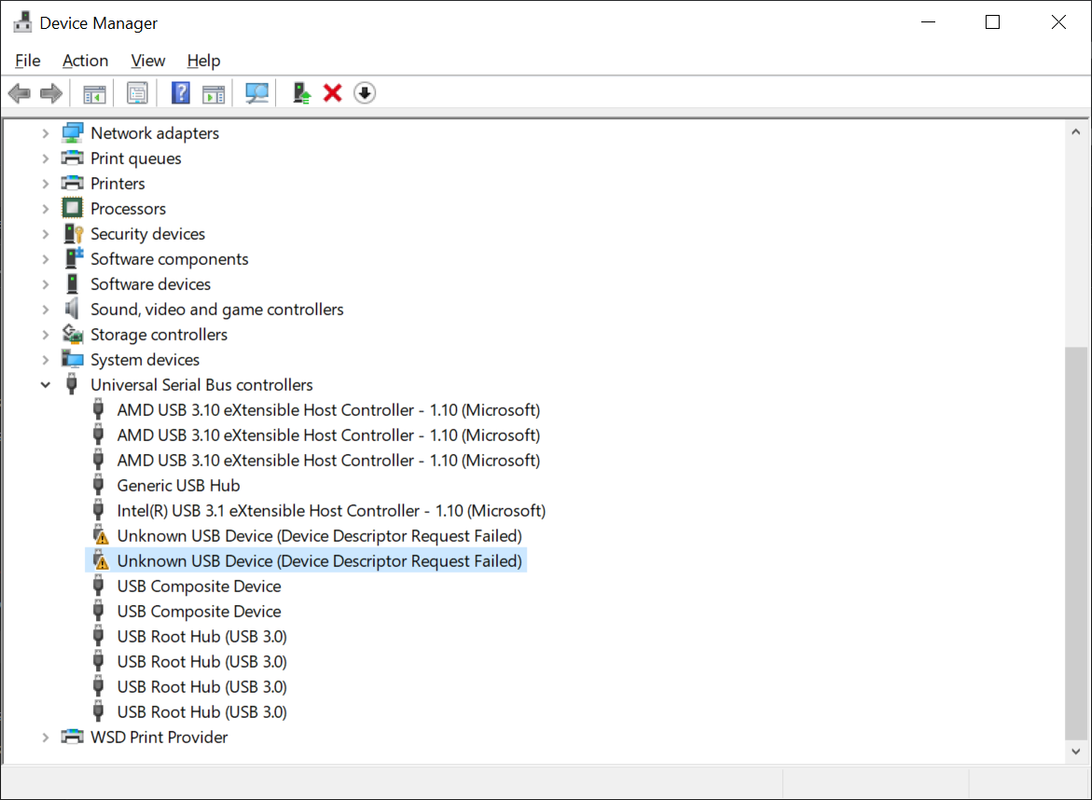 Motherboard: ASROCK X570 Phantom Gaming-ITX/TB3
Bluetooth and Wifi are built into my PC.
By disabling Bluetooth in the bios (options are: Auto, Enabled, Disabled) I can make one of the unknown devices disappear. So I'm able to identify of the devices as bluetooth. The other unknown device is a USB drive.
The USB drive works in any of the other 3 rear USB ports, only that one port has issues (not sure how long this has been the case)
Rear IO diagram: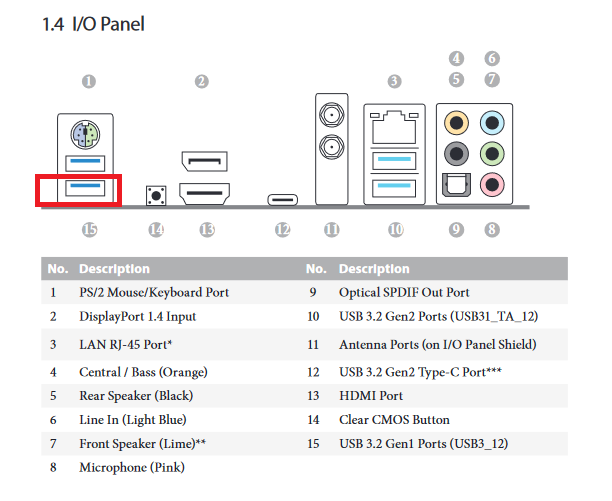 I've flashed the latest bios, updated chipset drivers from AMD and updated the Intel wifi/bluetooth drivers but nothing seems to work.
Location of the failed USB devices:
Port_#0002.Hub_#0002 (bluetooth)
Port_#0006.Hub_#0002 (usb drive)
The other USB 3.1 port that's right above the failed one is: Port_#0001.Hub_#0001
Could it be that the USB hub is simply broken on my motherboard?