Urgent - Need Help with i5 2500K System/Asus P8Z77 LV X
Help, PC not working. My custom RIG. Installed new 32GB DDR3 RAM that I just bought from Canada Computers and reinstalled my old GPU (560 Ti)
No display. I plugged in speakers, don't hear beeping sound. I plugged everything back in. Keyboard and mouse don't work either. Usually it should recognize and light up or something. Nothing.
Thoughts?
Usually if RAM or something is defective on the motherboard, it should beep no? Everything else works and there's a red solid light on motherboard. Not sure what this is. It has been a long time since I built this system back in 2011/2012. All I did was to use one of the Noctua NH D14 fan and remove it. Then I used that for a case fan. The large fan is still in the middle of the heat sink towers.
All connectors - SATA, fans, PSU were hooked back up. My GPU I don't think it has a slot for power unlike the older GPUs.
One thing to note is that I plugged my GPU into the Blue PCI-E 3.0 slot (blue). Before it was in the black slot for PCI -E 2.0. Could that be why? I don't think I need something else for my blue PCIE 3 slot to work.
Here's schematics of motherboard: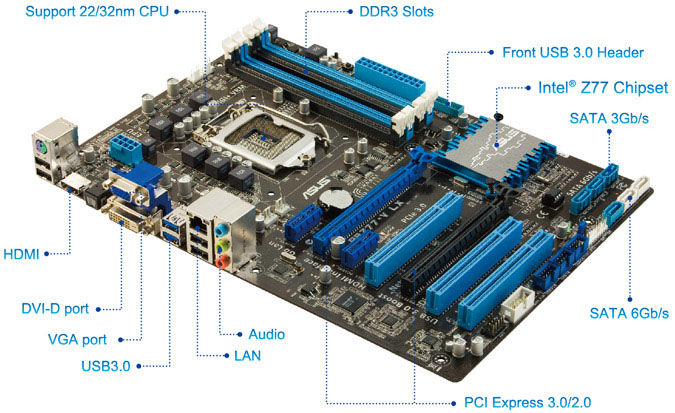 Computer does not shut off. Usually when computer shuts off, it means the CPU/Motherboard can't detect the RAM? Correct:?
Blanka