rocketm

wrote:

↑

I tried a few times and they wouldn't lower my plan to $35 for 20gig. I am currently paying $50 for 12gig + 5gig bonus they gave me recently. Therefore I am jumping ship to Virgin Plus.

The only thing holding me back is which provider offer better signal. Virgin Plus or Koodo.

Fido signal is getting worse in my area and only 3 out of 5 bars most of the time.
Virgin Plus (brand operated by Bell Mobility Inc.) and Koodo (registered business name of TELUS Communications Inc.) should have the same 3G/4G reception since they share the same RAN (radio access network)
Only difference should be in 5G reception.
Wireless Network Sharing, Canadian Style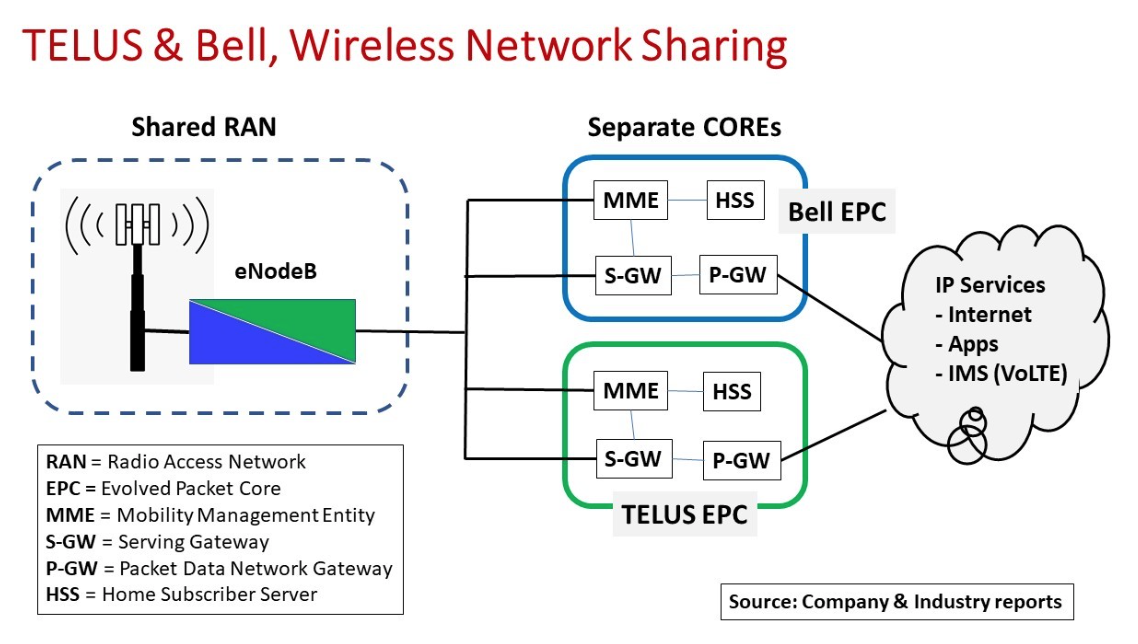 Telus and Bell's wireless partnership still a sore spot for competitors
Destiny is all