[Walmart] Clearance on 4K TVs •• 50% OFF •• 40"-75" [ From $109 - $599] (YMMV - Mississauga - South Common Mall)
Savings:

50% off +

Retailer:

Walmart

While shopping for pandemic provisions this morning at Walmart I checked out the electronics section which was a ghost town (for obvious reasons) and saw quite a bit of floor models on sale for 50%+ off. Check out the video below.
I was super tempted to grab the 43" Phillips AndroidTV but my wife would murder me if I went shopping for produce and came back with a TV

I checked with a "yellow vest" and they are covered by standard 1yr warranty.
Not 100% sure because I forgot to ask, but it's possible they do have the boxes in the back. Each TV had a piece of masking tape on the legs that listed the remote # that corresponds to that TV. Example "Remote #4"
MAY 9TH UPDATE: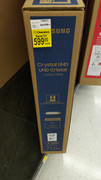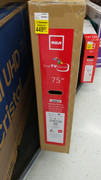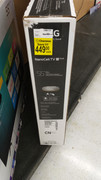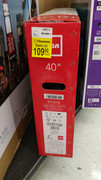 Last edited by
remik
on May 9th, 2020 7:04 pm, edited 7 times in total.