RCA 55"/65" 4K HDTV's $368/$698 W/FS Until 12/31
The Source has their 55" Fluid 4K TV in their Boxing Day flyer for $359, Online at 12:01 am 12/25 and instore 12/26. The $25 off $100+ signup Email promo code should still be valid for $335. Likely free ship to store, but not free to home, and likely limited quantities In Store.
https://www.thesource.ca/en-ca/tvs-and- ... m=10797598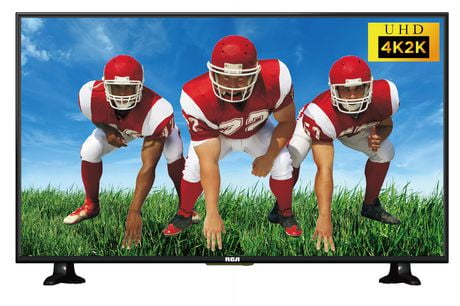 Walmart has the similar RCA 55" 4K TV in their BD Flyer for $368, Online at 7:00 PM EST 12/24 and In Store 12/26-12/31. Likely online orders will again include free shipping to home, like on Black Friday.
https://www.walmart.ca/en/ip/rca-55-4k- ... AqD7bLWUPI
12/28
The Fluid 55" 4K is dead at $359 at The Source, $899 now, but there is still in store stock, might be possible a store with one might honor the old price, and PSP or $25 coupon. YMMV. Worth a few call, at least, if you want one.
The RCA 4K 55" at WM, is still on at $368 until 12/31 and so far there is still online stock, so free shipping is still possible.
The 65" RCA 4K is also still on with free shipping for $698 until 12/31
https://www.walmart.ca/en/ip/rca-65-4k- ... 0197414880
Last edited by
idiotcanuck
on Dec 21st, 2017 7:30 pm, edited 3 times in total.
I would give my life to protect your right to say something really funking stupid.