Warning: BestBuy.ca does not honor price match
(update, after a second phone call they decided to honor the price match, see comments below; to avoid this problem, be sure to price match over phone prior to purchase, it worked for me because I took a screenshot of the sale before the sale ended on memory express just in case I ran into any problem with besbuy) I ordered an item, rmx 850x PSU on bestbuy ($159) expecting they would price match memory express's in store deal ($149). Note on ME it says "sale ends on dec 3." I sent bestbuy.ca a price match a week ago, long before the sale expired. They waited until DEC 4'th to get back to me, and told me the following:
"Thank you for your email inquiry regarding a credit under our Low Price Guarantee for the Corsair RM 850W ATX Modular Power Supply advertised on Memory Express At this time the we would not be able to approve the price as the items are no longer showing the sales pricing. For our Low Price Guarantee the active sale must be present for the price match "
They waited 12 hours after the sale was over to tell me they will not honor the price match, If they do not honor their price match guarantee I will return the item and order it else where and not do business with them again. They are dishonest and do not honor their own policy. If you are going to price match, make sure you call them immediately, because if you use email or other online options, they will wait and screw you out of their own price match policy.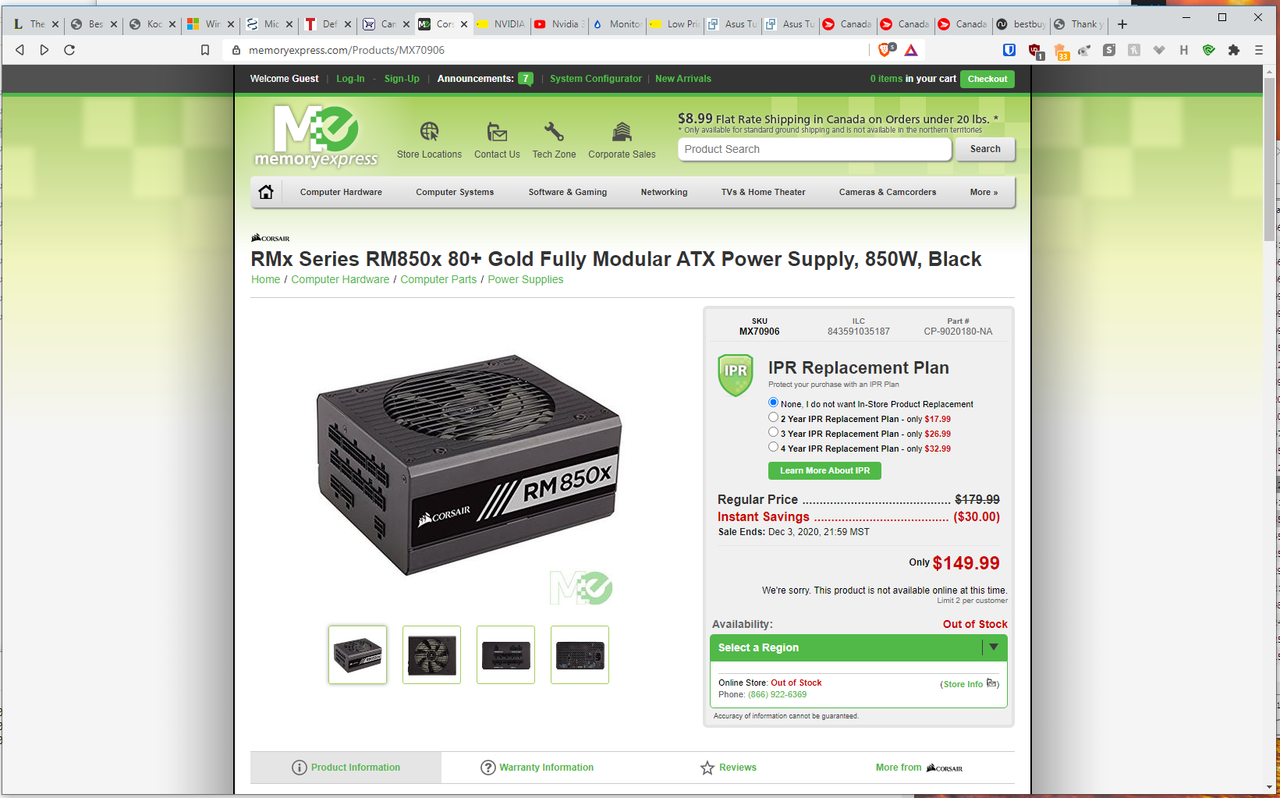 Last edited by
tutudid
on Dec 5th, 2020 6:36 pm, edited 5 times in total.