What components should a used car warranty cover?
I need to buy a used car, and I'm strongly thinking about a warranty for it. I know that generally all basic warranties will cover the powertrain components, but for a used car what other important/costly components that are prone to repairs on older cars should be covered?
Companies like this seem to have good coverage
https://www.guardtree.ca/pages/covered-repair-parts-2
And there are others provided by the dealers like this: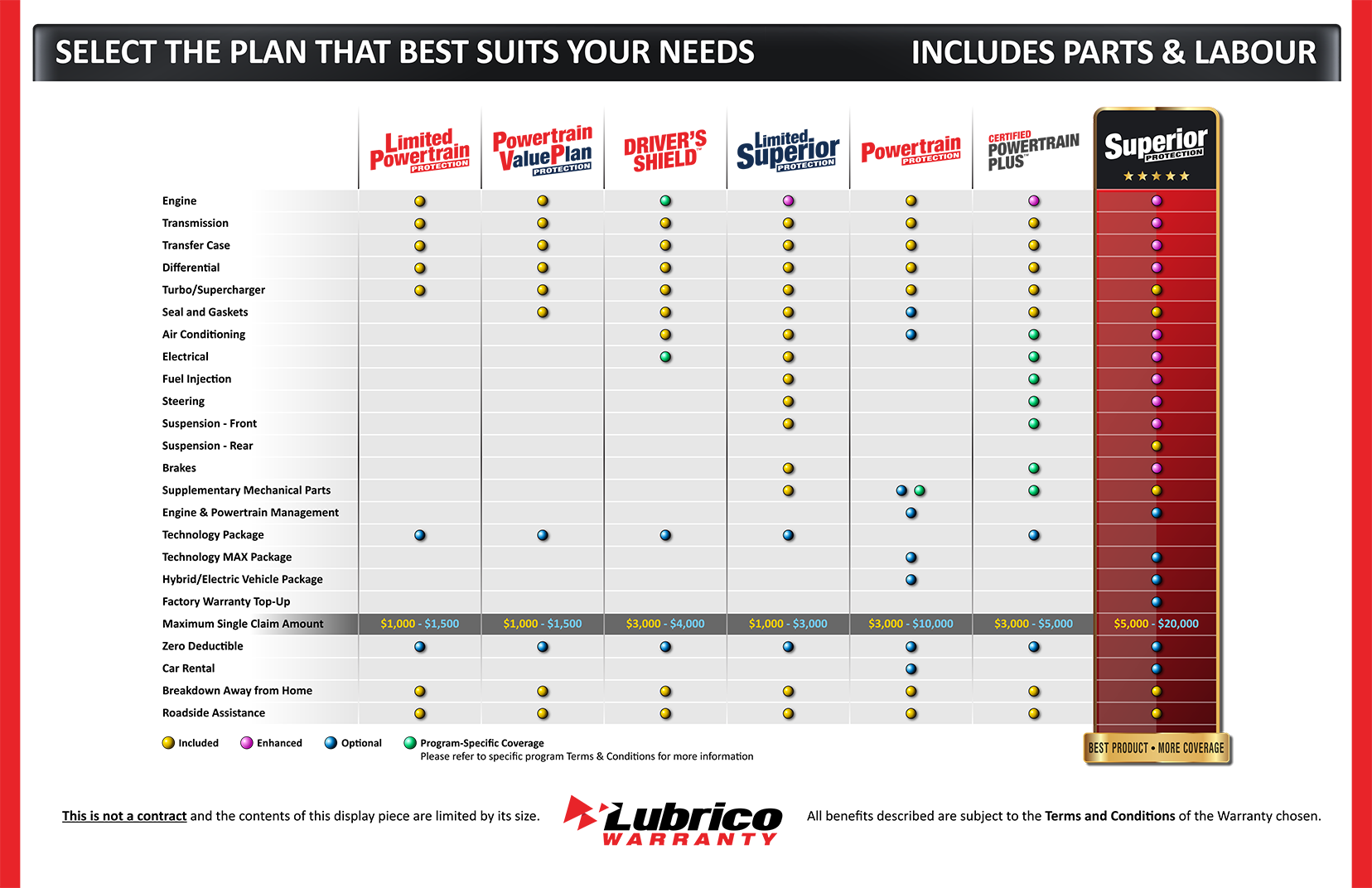 It's not free when you have to pay for it.